Kai's first opportunity to race in the UK came with TVKC (Trent Valley Kart Club) Club Championship Round 6 at the awesome 1.38 km PF International track in Lincolnshire.
This club round coincided with the final round of the Little Green Man Championship and X30 Tour, so there was plenty of action on the track, lots of drivers and a busy, exciting atmosphere.  It was also Kai's first race with his new team, Fusion Motorsport and his first race with the IAME Gazelle engine.  Despite participating in thirteen race events this year (six in the CIK sanctioned Rotax Asia Max Challenge) Kai was only able to convert his Singapore license to a UK MSA "category B novice" license, the downside to this is that in races which don't have timed qualifying he would have to start from the back of the grid in heats (with the other novices), he would also be required to use a black number plate.  Once he has participated in six races as a novice we can apply to convert to a full MSA category "A" license.
Friday
Friday morning began cold and foggy with Kai's first few sessions on a damp track with limited visibility.  Things improved considerably in the late morning and soon (with excellent coaching from Fusion) lap times began to drop as Kai got to grips with this long, complex track.
Saturday
Saturday was official practice and soon the scale of the weekend's events became clear, in total there were 250 drivers participating in eleven categories.  Providing everyone with sufficient practice time meant eight minute sessions approximately 80 minutes apart.  This was also Kai's first chance to practice with the drivers he would be racing against the next day.  At the end of Saturday Kai had five successful and progressively improved sessions under his belt and was feeling confident for the race the next day.
Sunday
Qualifying took place at 8:25 am with Kai finishing the ten minute session in 10th place with a best time of 1:09.77, just 0.8 sec off pole position (his last lap was looking quicker but traffic spoilt it).  This would put him on the fifth row in the heats for his first ever race at PFI.
In the first heat race Kai tried to make a move at the second corner but went wide and dropped a few places which he quickly took back maintaining his 10th place for the first lap, over the next seven laps he made up four more places to finish 6th.  The second heat race started much better maintaining his 10th place for the first two laps then passing two karts on lap 3.  After this he got into a heated battle with another kart, with a lot of to-and-fro between them fighting for 7 and 8th position Kai eventually crossed the line in 8th.
Based on points and finish positions from the first two heats Kai was placed 6th on the grid for the final race.  At the start of the final Kai took a "nudge" from a kart behind sending him sliding onto the kerb through turn one but he managed to hold it and maintain his position.  As the front group pulled away he was again caught in a battle with a single kart who didn't  work to push forward.  After ten laps of his own private battle Kai finished 6th, the first placed novice and second placed rookie.  He received a trophy for his "first placed novice" result.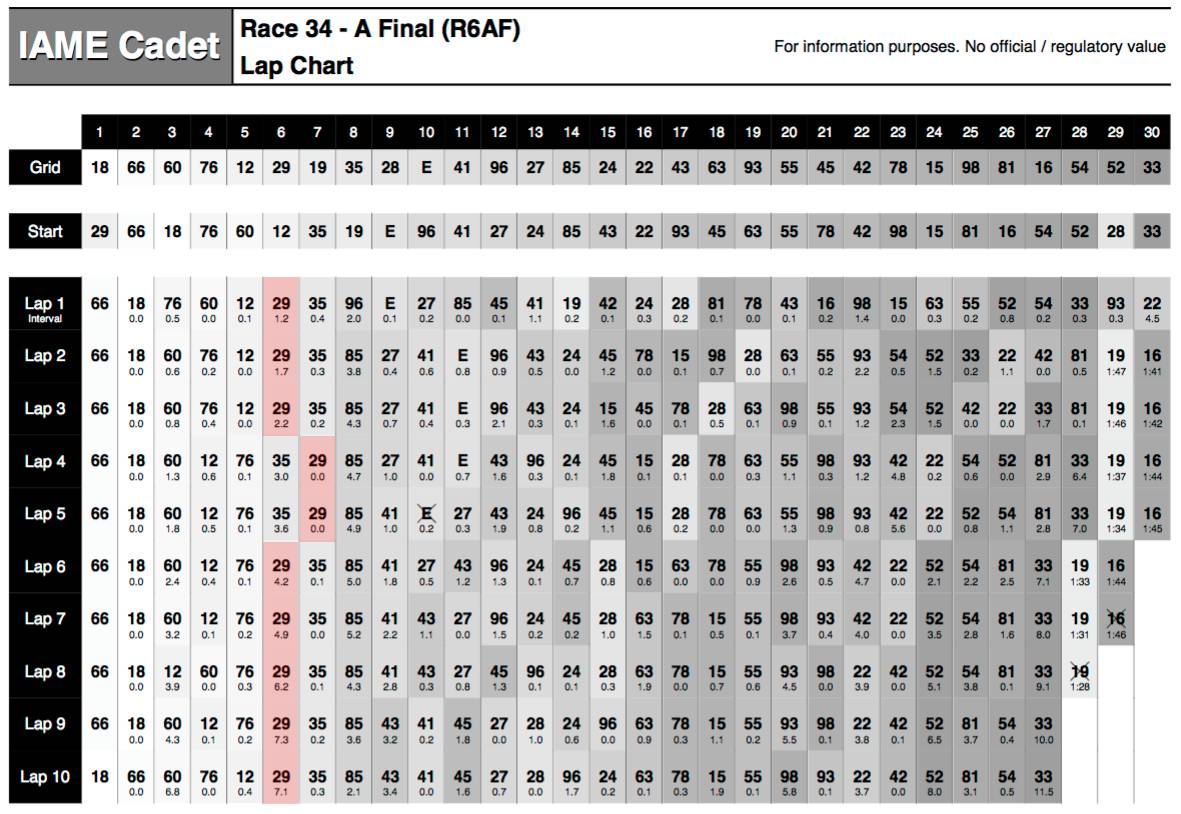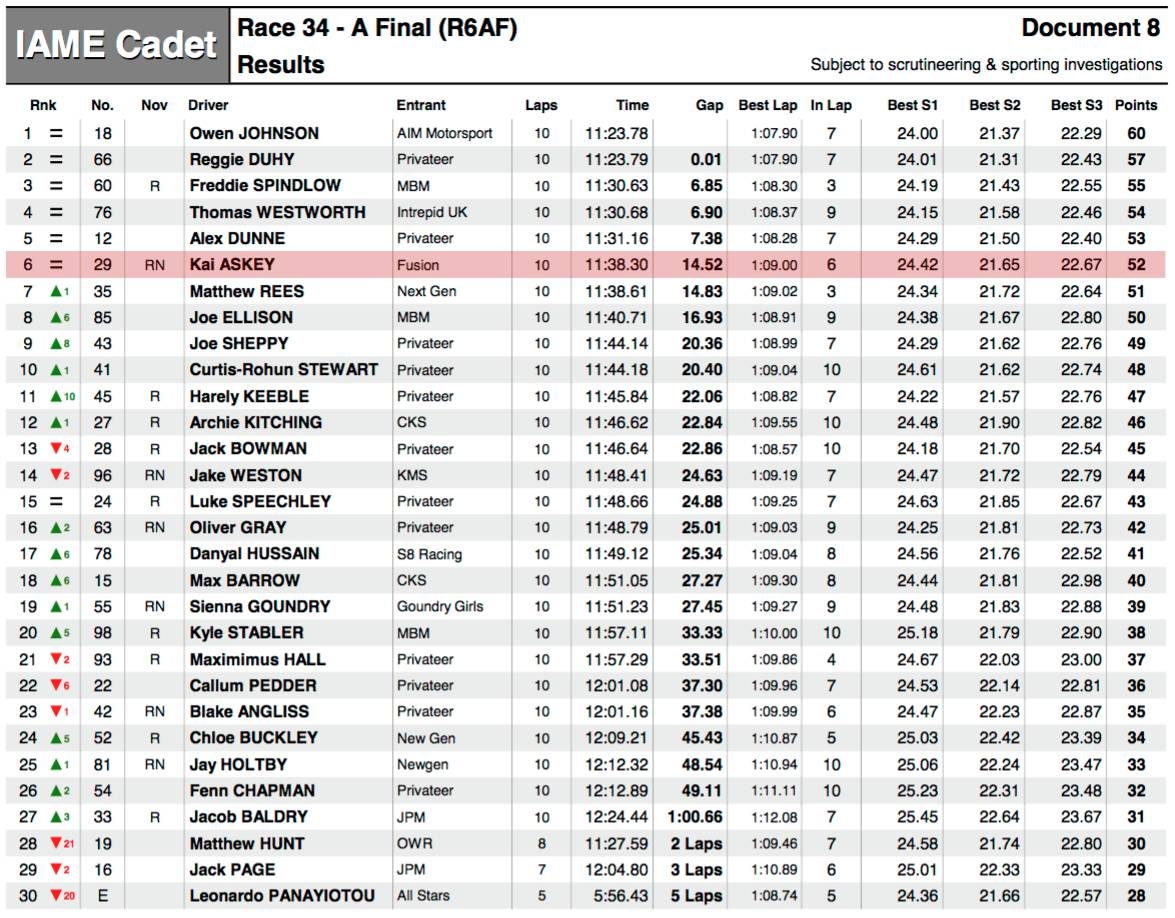 It was an awesome start to Kai's UK racing career, at a track he'd not driven before Friday against club drivers many of whom have practice regularly and participated in many races.  A huge thanks go to Dan Hazlewood, Joe Boullen and the rest of the Fusion Motorsport team.
Some photos courtesy of Chris Walker, kartpix.net.
Gallery
Video (clips from Saturday practice)