Over six months since Kai was last at Buckmore Park and we were back to take part in the BPKC Club Championship 2016 Round One.  Buckmore Park is a unique fast track surrounded by a wood, set on two levels with two hairpins, a fast downhill dogleg and long climb over the start finish line to the first corner, on a dry, warm day good lap times in a race are low 46's / high 45's.
Participation was good with a good number of Kai's Fusion team mates, most of the AIM team and other big names from Super One and LGM, in total 22 drivers many of whom normally finish in the top half of championship grids.  The weather was surprisingly good for April, mostly dry and warm and this was reflected in the lap times.  Timed qualifying took place on the Sunday morning, as things got underway it was clear that the result was going to be very very tight.  In the end Kai qualified 12th, with a lap time of 46.71 sec, just 0.4 sec off pole, there was less than one tenth of a second separating the top five drivers and one second covered the entire field.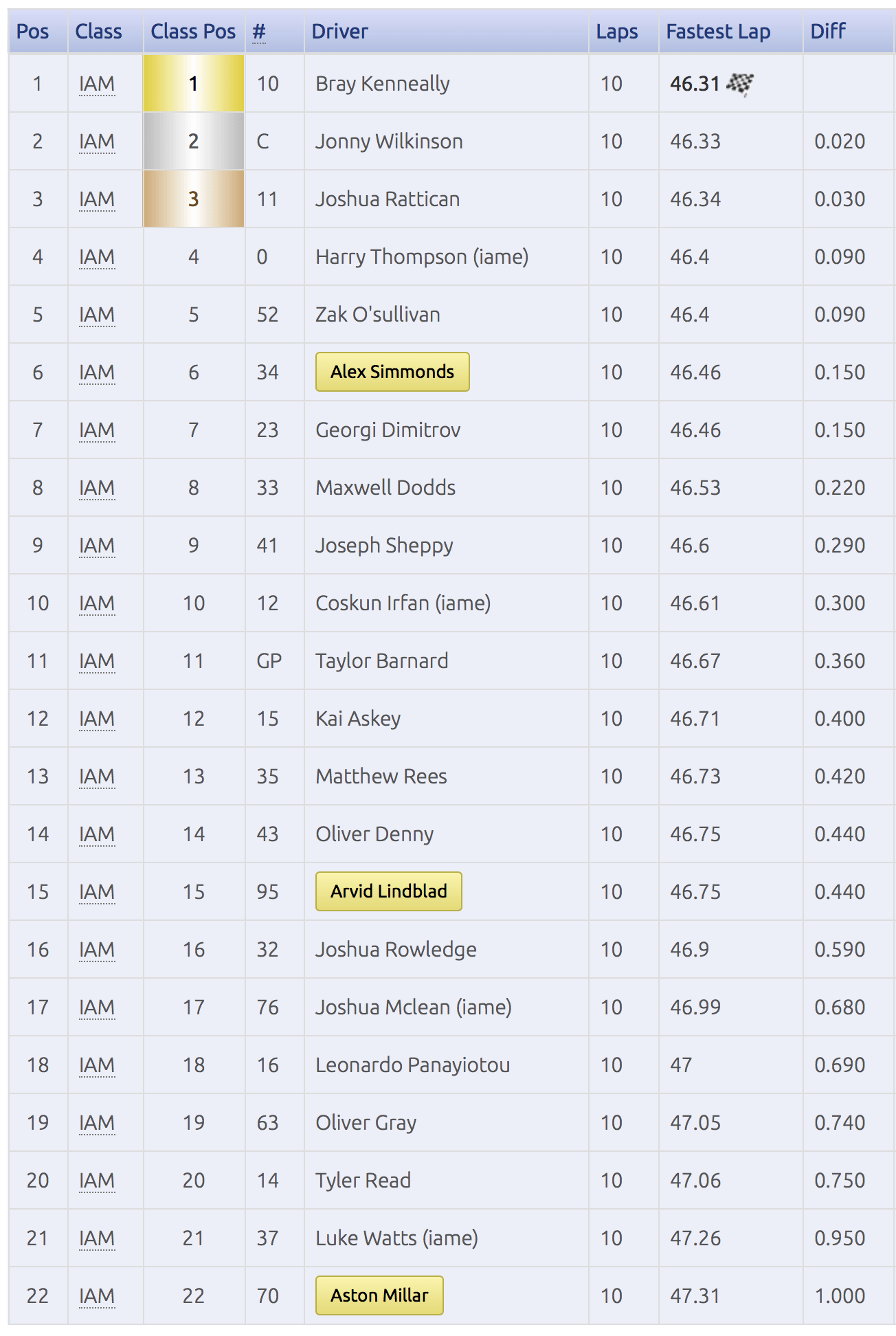 In the heat Kai made up one place at the start and another on the second lap to finish 10th.  The pre-final was quite eventful, Kai was pushed wide at the first corner spinning and finding himself in last place, but lady luck shone on him as the race was red flagged and the grid reset.  After the second start Kai pushed hard to move up to 6th for most of the race, however a small mistake two laps before the end cost him three places as he was passed by a group of karts and finished 9th (first lap chart below).  In the final Kai made a good start and used the advantage of the inside line (odd number grid position) to move up to 7th, then dropped a couple of places and eventually finished 9th just behind his team mate Maxwell Dodds.  Kai was also just 0.17 sec off the fastest lap of 45.50 sec set by his team mate Georgi Dimitrov.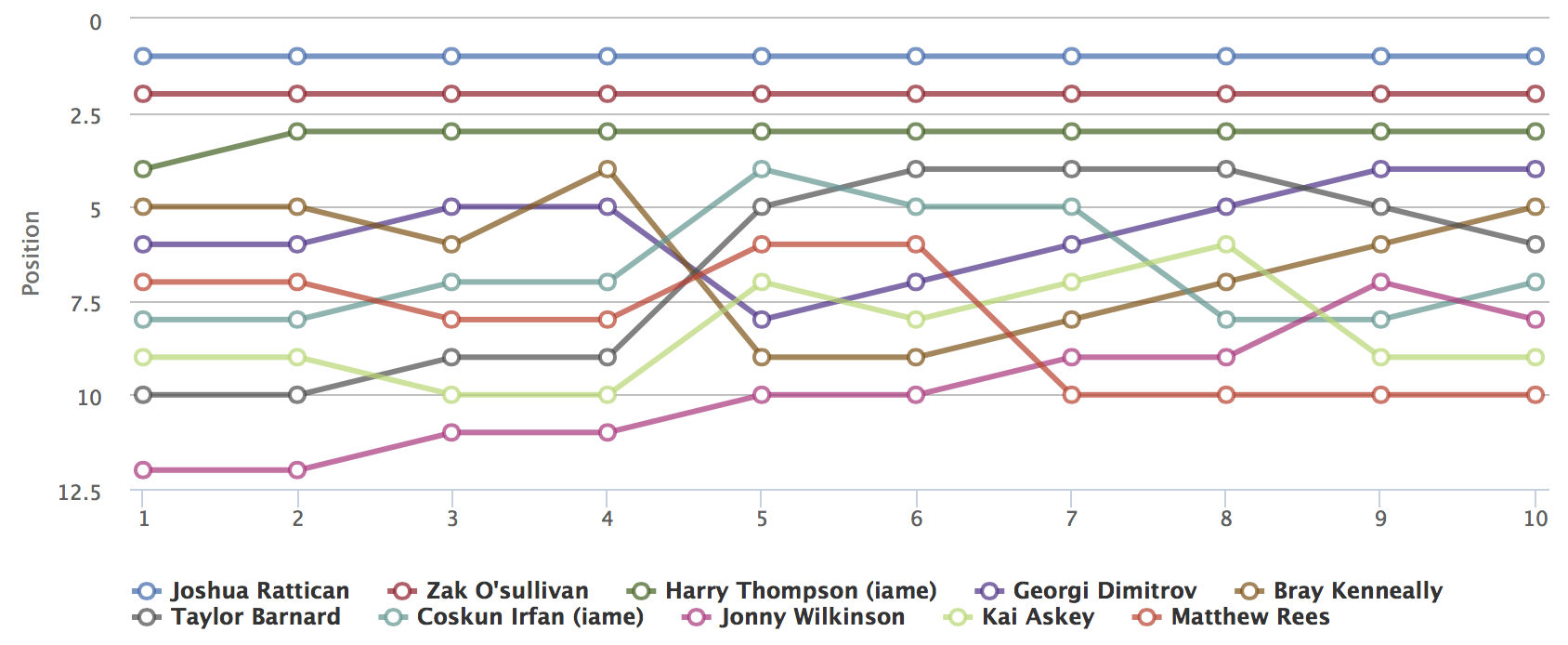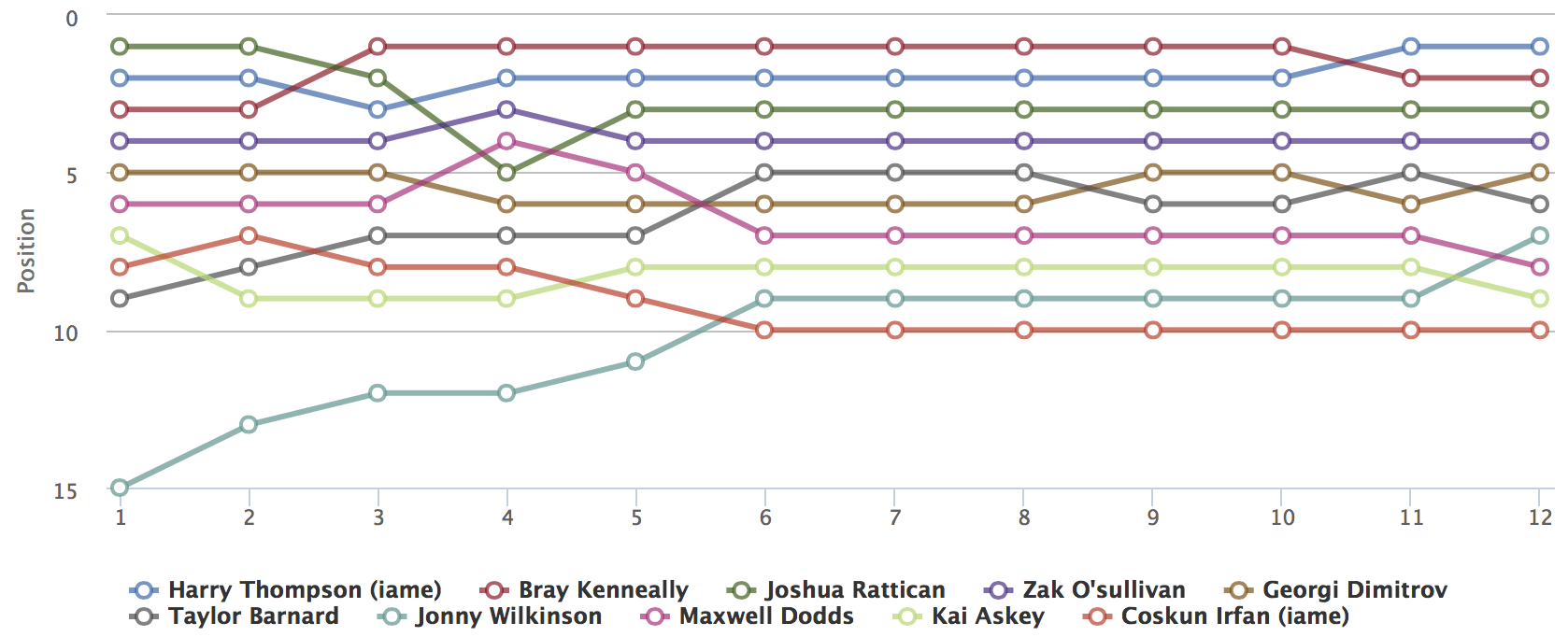 Gallery
Video (a practice lap onboard with Kai)