After Kai's success at the X30 European Open in Castelletto it seemed logical to try another European X30 Junior race, this time moving on to the X30 Euro Series. Kai had missed the first round in Genk so came into this second round with zero points. The Sologne Karting Circuit, Salbris, France played host to this round two and the first few days of practice saw very mixed weather, with everything from warm sunshine to heavy downpours of rain.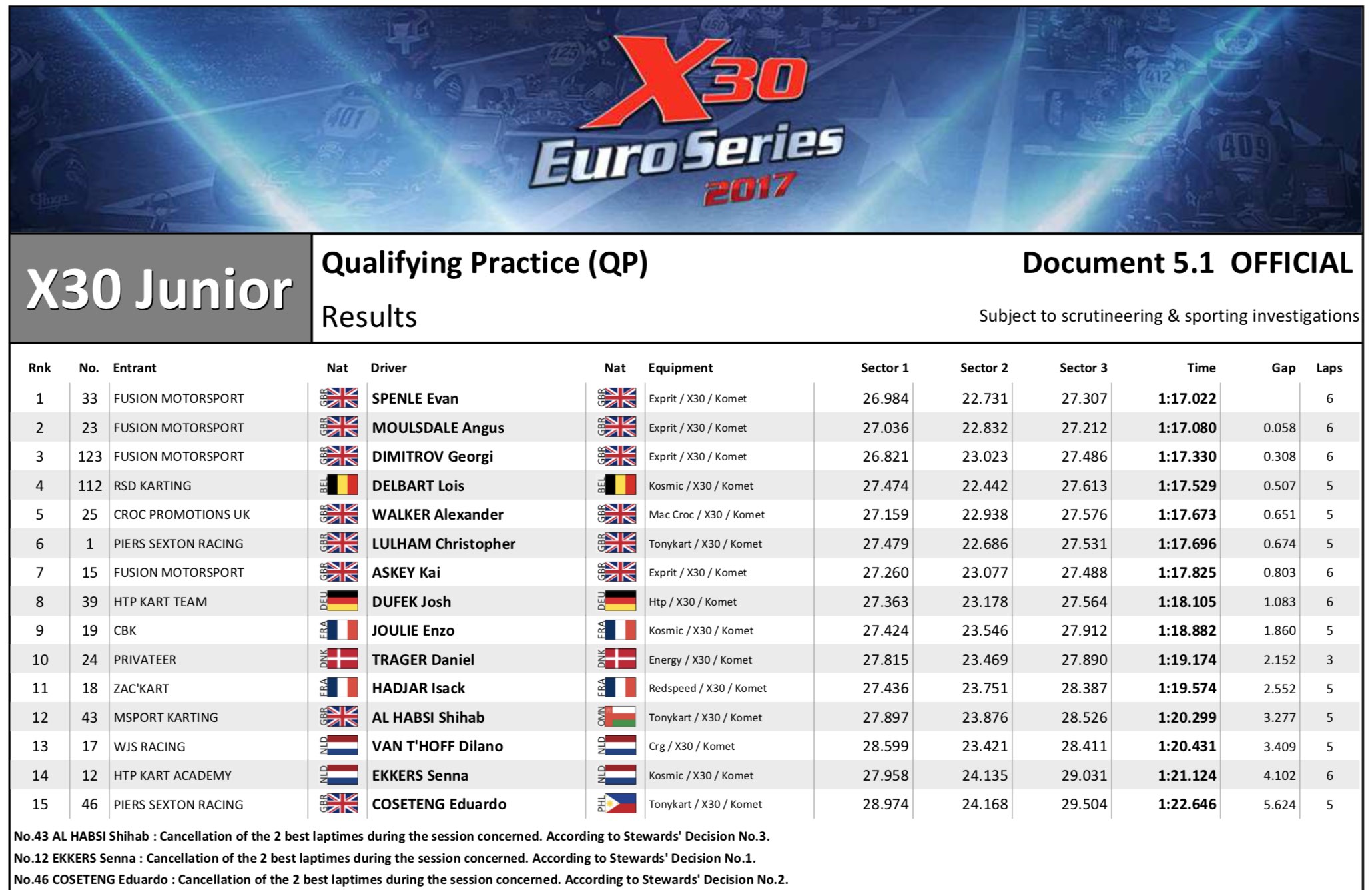 Qualifying took place late on the Friday afternoon on a very wet track, some 15 seconds slower than a typical dry lap. Kai pushed hard and managed to post a best time of 1:17.825 which placed him 7th just behind championship leader Chris Lulham.
The next day proved to be much brighter and on a dry track in the first heat Kai managed to keep his position and crossed the line in 6th place, however due to penalties to drivers in front of him was promoted to 3rd. In the second heat he did even better moving up from 7th place to cross the line 4th. The combined results of the two heats placed Kai fourth overall, with a 1st to 4th grid lock-out for Fusion Motorsport.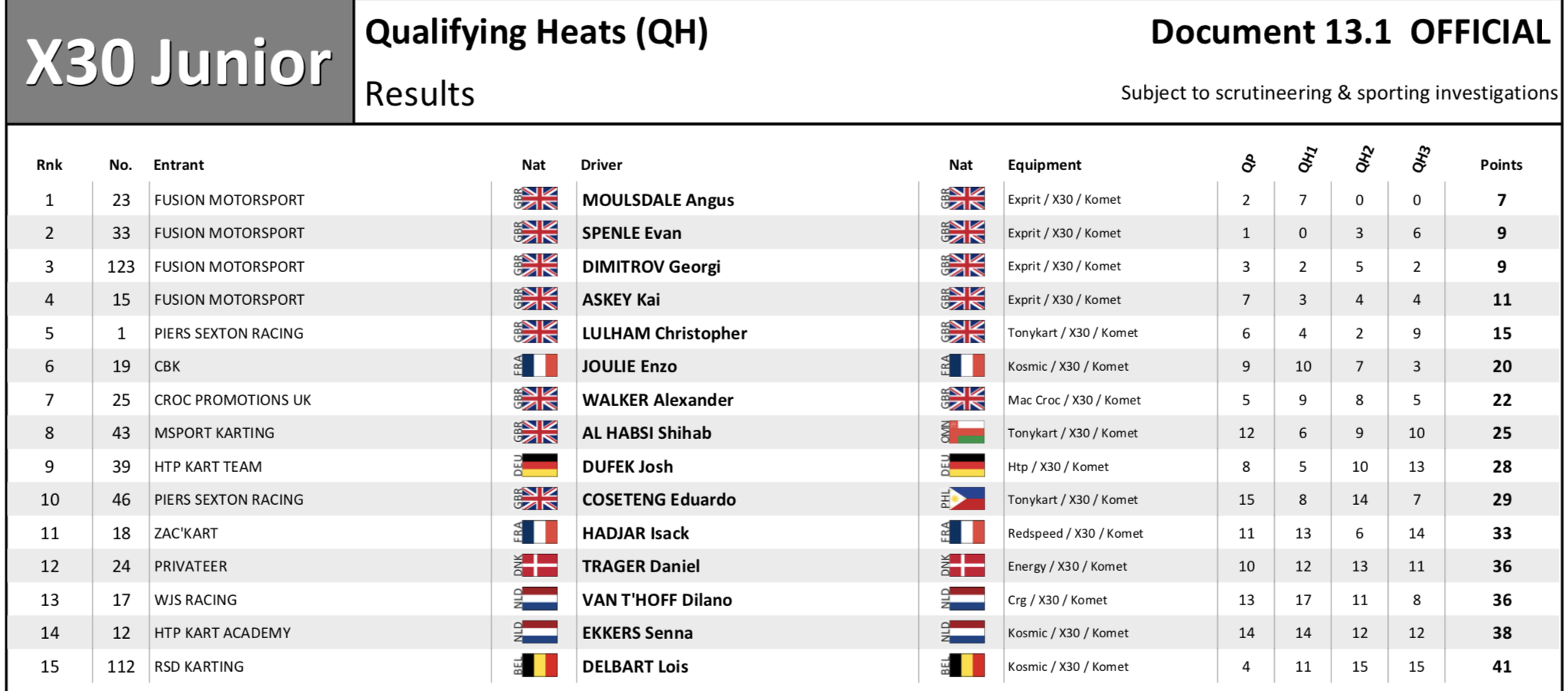 The next day Kai started the pre-final in 4th place and on a dry track was confident of a good finish which would guarantee him a good grid position for the final. After a good start Kai was up to third and going well when an ambitious overtake move on him by one of his teammates ended with him being knocked off onto the grass and returning in 7th place with dirty tyres. The pre-final only got worse from then with him finishing 10th.
The final ended up being much a repeat of the pre-final, a good start but knocked off on the 6th lap to rejoin absolutely last. Kai then posted fastest lap after fastest lap making up six places to cross the finish line in 8th. Sadly he was deemed to have strayed out of his "tramline" at the start of the race and was subsequently given a three second penalty demoting him to a disappointing 12th. Despite the final result Kai had shown great pace, great resilience and a positive attitude. On to the next!
Gallery