The third round of the IAME X30 Euro Series took place at the fantastic Wackersdorf Kart Circuit in Germany at the end of July. This would be only Kai's third European race, first time at Wackersdorf and coming from a disappointing result in Salbris two months earlier.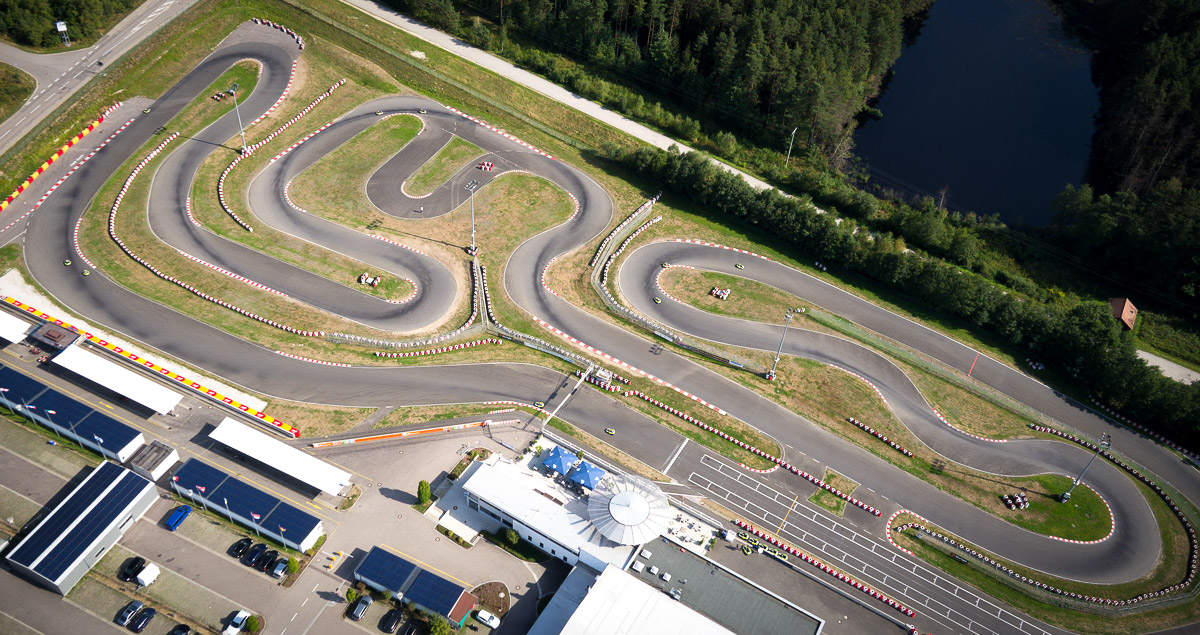 Kai took to the Wackersdorf track quickly, in practice one he finished 4th, practice two 4th and the final practice before qualifying 1st. Expectations were high going into qualifying and Kai didn't disappoint delivering a 49.627 sec time on his first flying lap, which as the session went on was clearly the fastest time of the session giving Kai a valuable pole position for the three heats the next day.
The next day were the three qualifying heats. In heat one Kai lost a few places at the start but moved back into the lead on lap three where he stayed until the finish. Heat two was a textbook start to flag win. Heat three proved to be less easy with Kai briefly dropping to fourth place but making up a place to finish third. These three heat results gave him a solid pole position for the pre-final.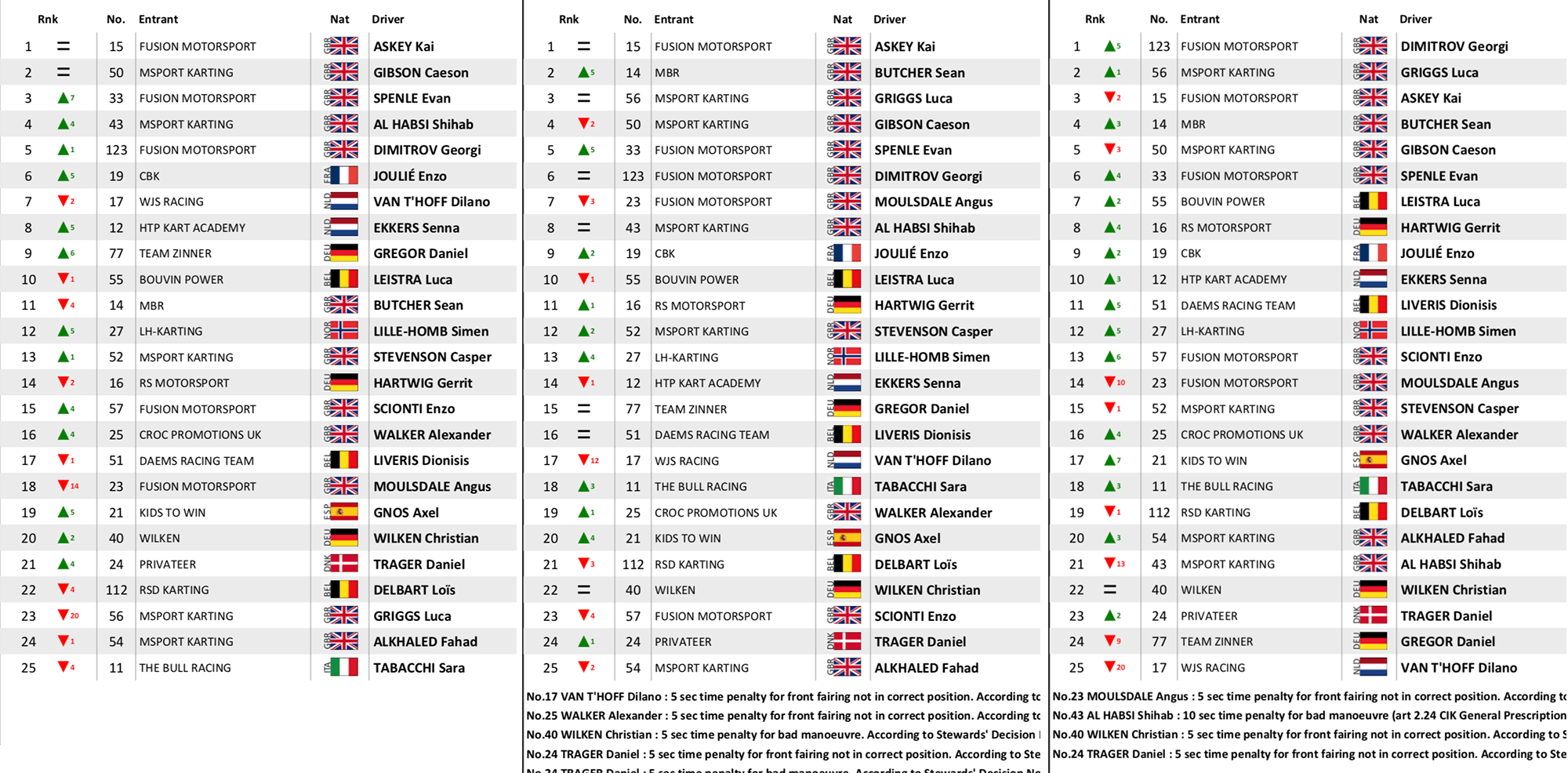 The next day under threatening skies the drivers lined up on the "dummy grid" ready to go out on track, just a few moments before the green flag was shown it began raining, as the karts rolled out onto the track the rain was falling heavily and subsequently karts began sliding and spinning on their slick tyres. The organisers attempted a start but it was quickly red flagged and everyone was brought back to the pits to change to wet tyres.
The second time around the track was very wet with a river of water flowing down the main straight, despite this Kai made a good start and held onto his first place until the second lap where he slipped to third and eventually finished fourth. Unfortunately after the race it became clear that another driver had brake checked him on the penultimate lap and he was handed a 5 second penalty for having a dropped nosecone, this dropped him to 6th which is where he would start the final.
After a reasonable start in the final Kai lost one position and found himself in 7th place on the first lap. Working hard he posted fastest lap after fastest lap, catching and overtaking his way to 5th and just managed to overtake his team mate Evan Spenle on the final corner to grab 4th place and some valuable championship points.
Videos
Gallery