[parallax imgurl="/wp-content/gallery/140517_skc_round_one/20140517-130026-555A2972.jpg" height="360″ ][/parallax]

Qualifying began in very wet conditions but Kai was fast from the beginning posting the second fastest time of the session, his joy at this achievement (in his first race) was however stifled soon after when he was handed a 10 second penalty by the stewards for "passing under a waved yellow" (GoPro footage later showed that the 'overtake' was actually avoidance of an accident on a corner in rain).
After this penalty Kai started the wet Heat race in 13th but got tangled with another kart on the first lap pushing him to the back, he fought back to 11th.  He went into the pre-final with a clear mission to make up as many places as possible, and he didn't disappoint moving up from 11th to finish 6th.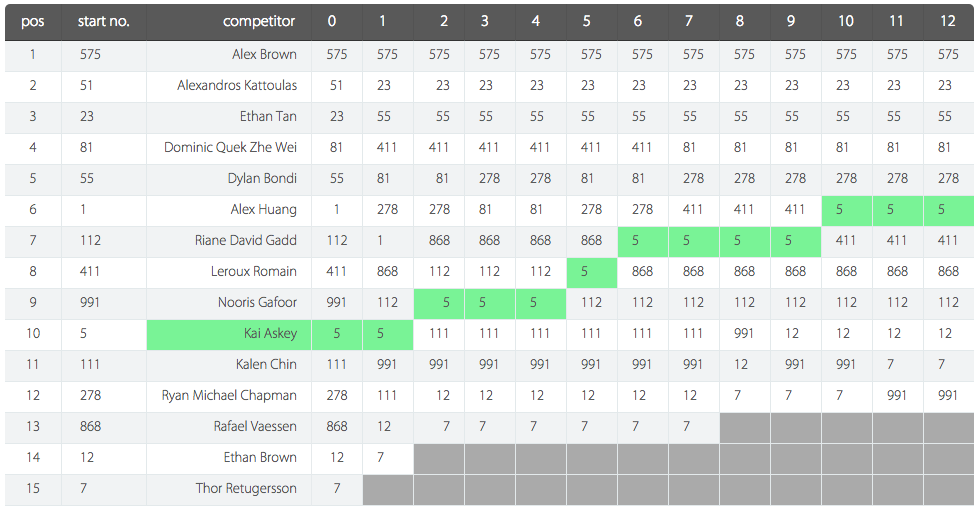 With the chance of a podium position in his sights Kai started the final race in 6th and finished 5th.  Kai also managed to post the fastest lap of the day: 37.19 sec.  A great performance for his first sanctioned race and some valuable championship points in the bag.
SKC championship points earned: 20
Gallery
Video
This video was paid for by the kind contributions of cadet drivers parents.