[parallax imgurl="/wp-content/uploads/sites/2/2015/01/20150123-110129-L1002460.jpg" height="360″ ][/parallax]

Testing and practice took place on the Thursday and Friday before the race weekend, the team having done a great job preparing the brand new 2015 CRG chassis in such a limited amount of time (the new chassis arrived just a few days earlier).  Kai met with his team mates Putera Adam, Shahan Mohsin and Nik Zamir Zakwan on Thursday and spent the next two days with team principal Imran Shaharom and the team optimizing the setup until all were achieving some of the fastest lap times.
Saturday
On Saturday morning all karts participating in the race are fitted with their timing transponders and the track live timing system is enabled, so a better gauge of performance against other drivers is possible.  In free practice one Kai was 7th fastest with his next nearest team mate Shahan in 11th, in free practice two Kai placed 10th fastest with his team mate Putera in 7th.
Qualifying came and on new tyres Kai drove well to put the mediocre qualifying of Round 6 behind him and get onto the fourth row of the grid (in 8th place), the first placed kart however had a dominant lead of almost half a second to second place.
The RMC format involves two heat races which are started in qualifying order, points are awarded based on the finish position for each race and these added together to determine the pre-final start order.  Unfortunately for Kai both heat races did not go his way.  There was a major pile-up of the lead karts after the first corner at the start of the first heat, Kai went left onto the grass to avoid it only to be heavily rear-ended by another kart (leaving his rear bumper bent out of shape).  Once he got going again Kai was in 17th place, pushing hard for the 10 laps of the race he managed to finish 13th.  In the second heat race he was (he admitted) over-cautious into the first corner (after the events of heat one) and was passed by more experienced drivers finishing in 13th place.
Sunday
With just one warm-up session before the pre-final the pressure was on to make whatever improvements we could to the kart, and credit to the team and Kai as in that session he came in third fastest knocking almost 0.4 seconds off his fastest lap and re-invigorating his confidence and hope of a podium finish.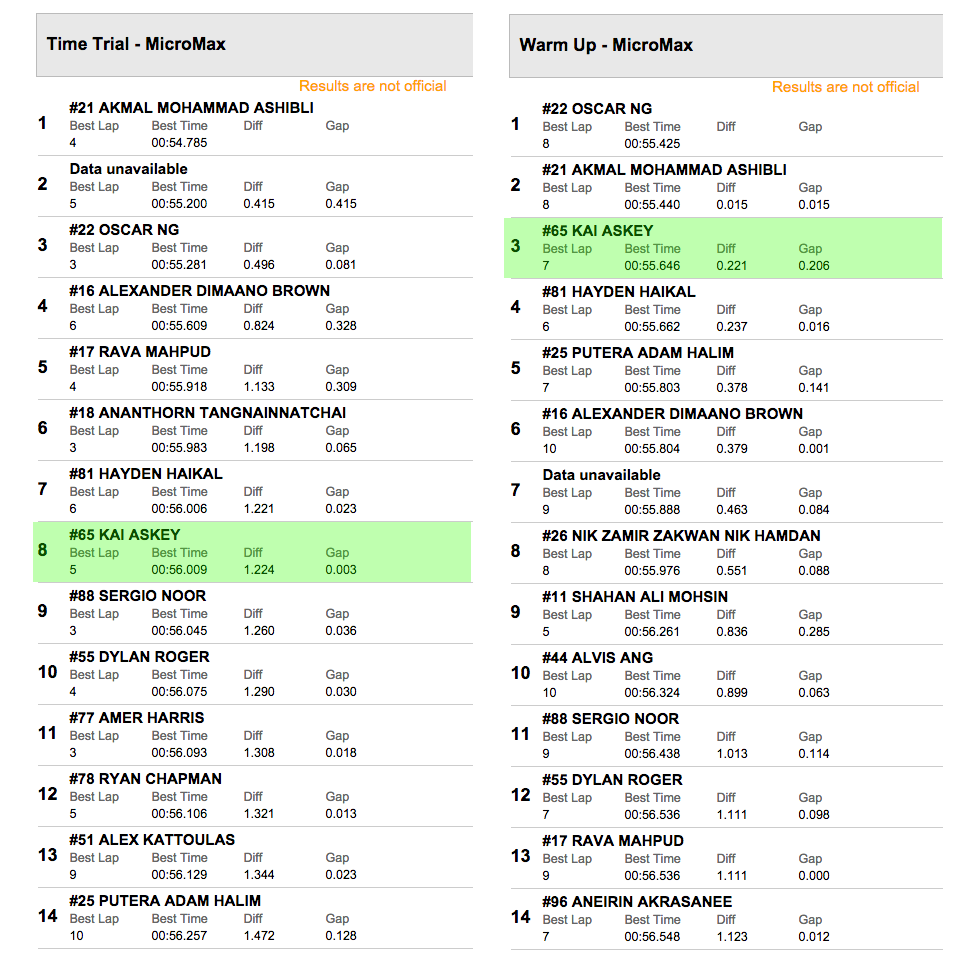 In the pre-final came the second incident of the weekend, Kai started in 14th place (the points sum of his two 13th places in the heats), as he rounded turn 7 a kart in front span and there was a "t-bone" accident, he avoided it but ended up on the grass, after a bit of shunting and pushing he got back on the track again but in last place (21st).  Pushing hard to regain some places he overtook 9 karts to finish 12th.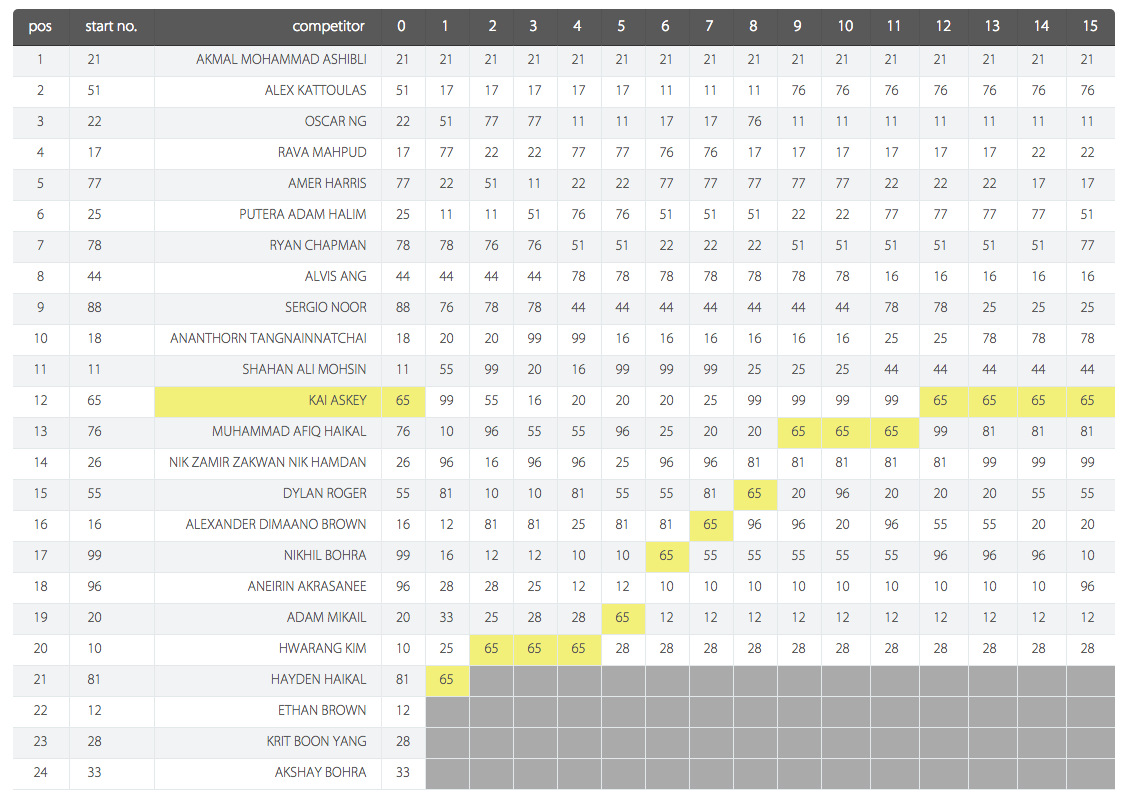 Kai lined up on the grid for the Final on the sixth row (in 12th place), he made a better start than previous races maintaining his position but soon got tangled up in a mid-pack group of four (eventually five) which held back his true pace.  After many changes of position within the pack Kai only managed to get free on the penultimate lap finishing in tenth place.  He was disappointed not to have finished higher but considering the events of the weekend a tenth place was fair consolation.  It was a weekend of hard learned lessons, near misses, great driving and some really fast laps,  we're all looking forward to the season proper starting at Sepang in March with the RMC/AMC Round One.
A big thank you as always to the entire team at I.S Racing and especially to team principal Imran Shaharom.
Gallery
Video
Final Start viewed from turn one