[parallax imgurl="/wp-content/gallery/1505_x30_challenge_2015_round_one/20150501-162435-P1160169.jpg" height="360″ ][/parallax]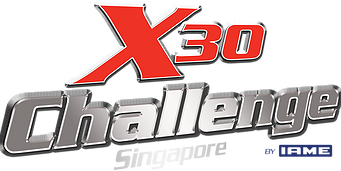 The IAME X30 Challenge series has run in other countries before but never in Singapore, it's named after the 125cc X30 engine which is used across the Junior and Senior categories, the organiser AutoInc Racing (also Kai's team in Singapore) decided to also add a cadet category using the Vortex MiniRok engine (which is quite commonly owned here).  The series would be made up of four rounds all held at the KF1 Karting Circuit.
Despite being able to use his own engine (an engine we've used reliably in practice for months) we had a mysterious problem which across the five session of practice day (Friday) we couldn't resolve, Kai was about 2 seconds off the lead pace, complaining of a lack of power and engine bogging.  Things weren't looking at all good at the end of the day and we left the track concerned that despite the mechanics efforts we wouldn't be able to match the lead pace.
Saturday
In the damp warm-up session things were looking slightly better with Kai posting the third-fastest time, but he was still one second off the lead kart and more than one second off his "typical" damp lap time, Kai was still complaining about a lack of power from the engine.  A few more small changes later and it was soon time for qualifying, after getting stuck for a few laps Kai finally got some clean laps and managed to post the third fastest time, although there was still a significant 6/10ths of a  second gap to the #88 lead kart.
In race one Kai went wide at the first corner, was passed and got stuck in fifth place.  In the second race he got a much better start, avoided a small incident at the first corner and made his way up to third place, he quickly chased down the number two kart who was five seconds ahead (and posted the fastest lap of the race), got caught in a great battle but ultimately wasn't quite able to pass due to great defending by #55.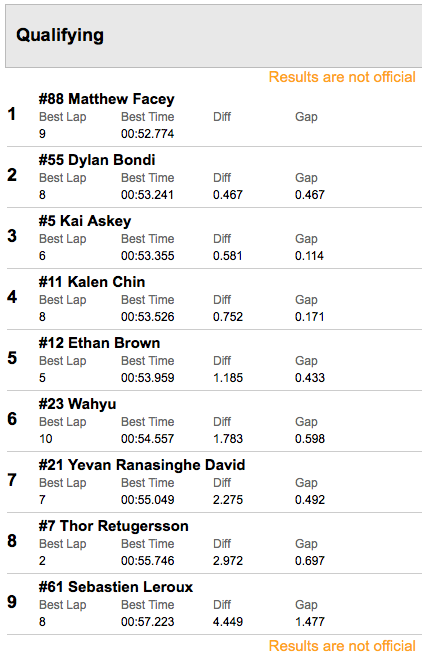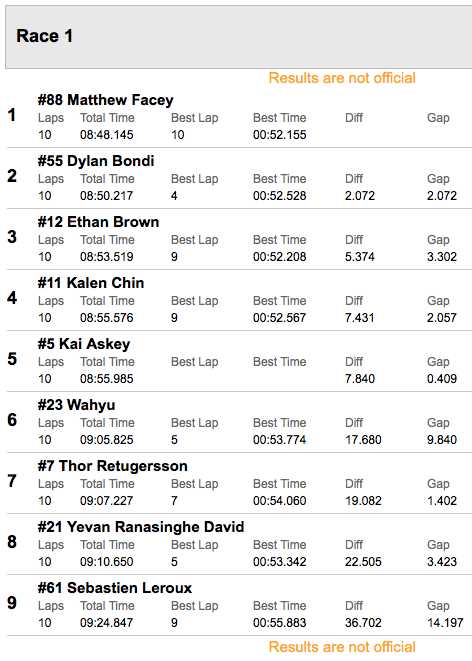 After his finish we weren't sure if he had made the podium as the overall result is calculated as the sum of points from both races, as things turned out he made third place by just one point from his good friend Kalen Chin (who placed third in last weeks Rok Cup, Kai was 4th).  Kai was also the youngest highest place finisher, closely followed by Kalen in fourth.
Podium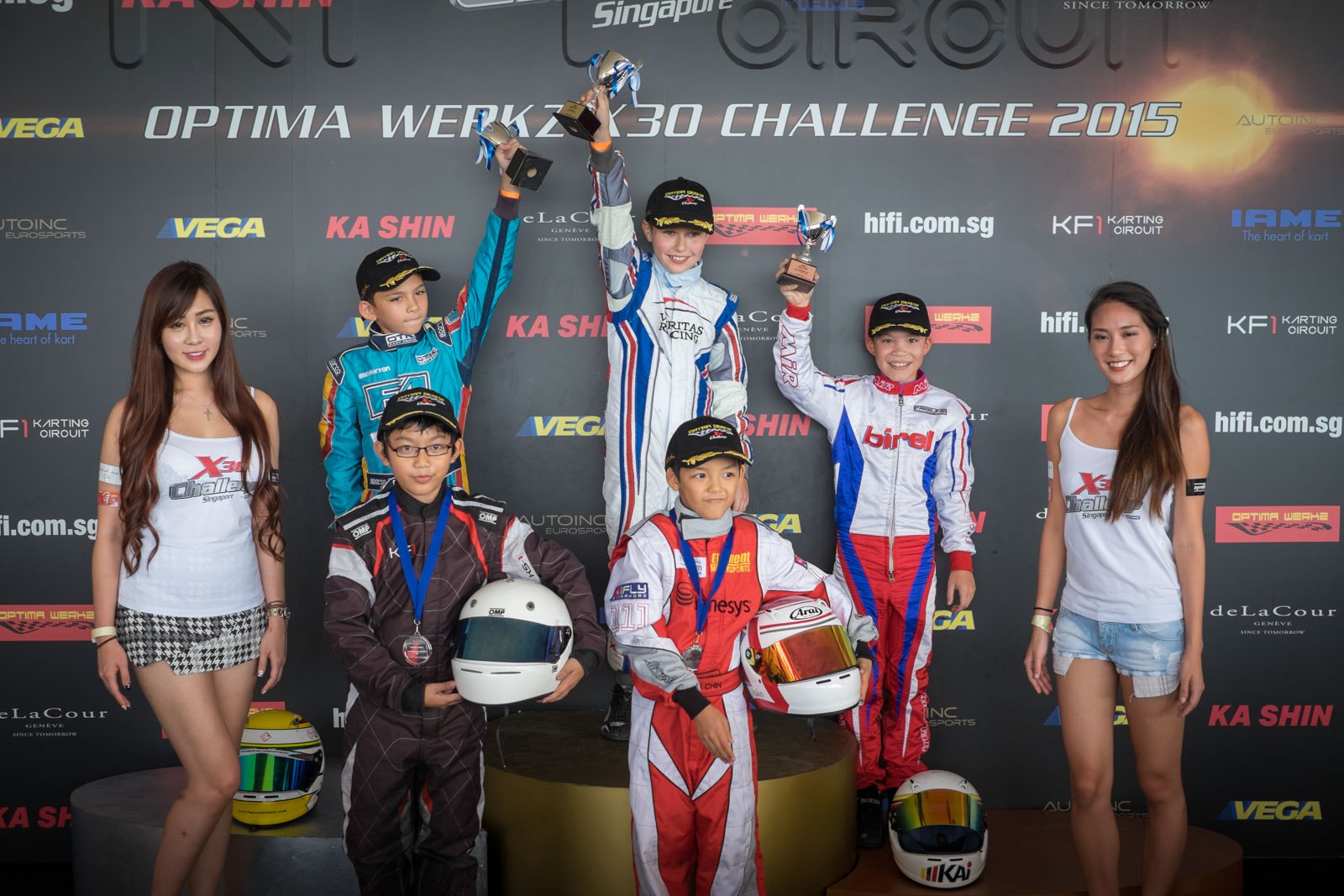 Gallery