[parallax imgurl="/wp-content/uploads/sites/2/2015/09/20150813-131225-L1040121.jpg" height="360″ ][/parallax]

Round Five of the international 2015 Rotax Max Challenge Asia (RMC 2015) on August 15th and 16th returned to the familiar, long, high-speed Sepang International Kart Circuit which is on the grounds of the Sepang International Race Track.  We knew from the outset this would be a tough race as it favours the Top Kart chassis and team.  As with previous RMC rounds Kai attended the track on Thursday and Friday for official practice (six sessions per day), he was consistent and quick with good sub-56 second lap times (generally considered competitive).  As we have learned previously though, pace on practice days doesn't always translate to pace on race day.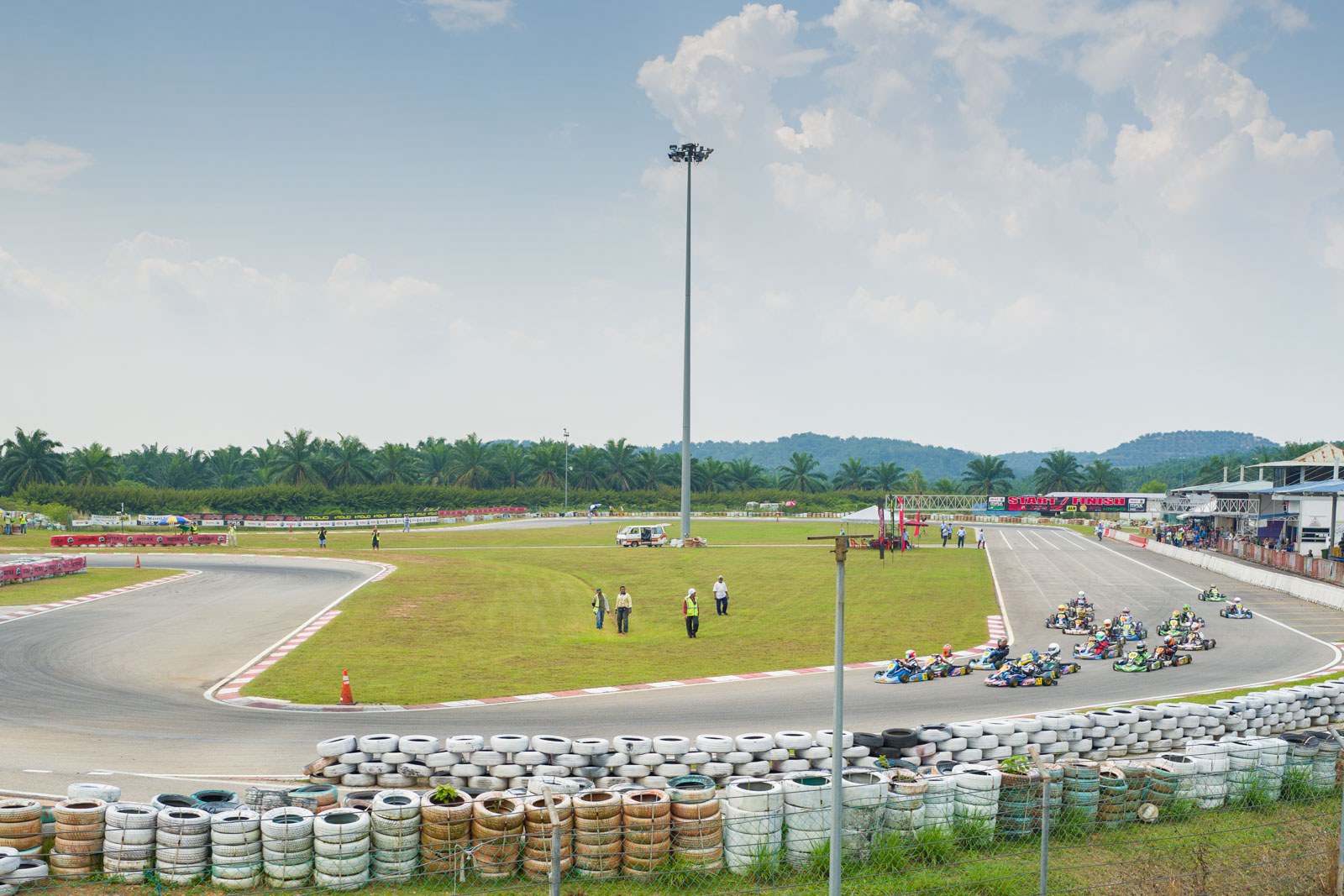 Saturday
Saturday morning started with two ten minute practice sessions, an opportunity for last minute setup changes, these went to plan and Kai's pace looked to be within the top ten.  Qualifying began at 13:45 and despite having what would have been considered a very quick time last year Kai's 55.599 sec best lap was only good enough for 11th place on the grid (6th row, on the more favourable inside line).  The pole sitter was 0.65 sec faster, with a 54.951 sec best lap.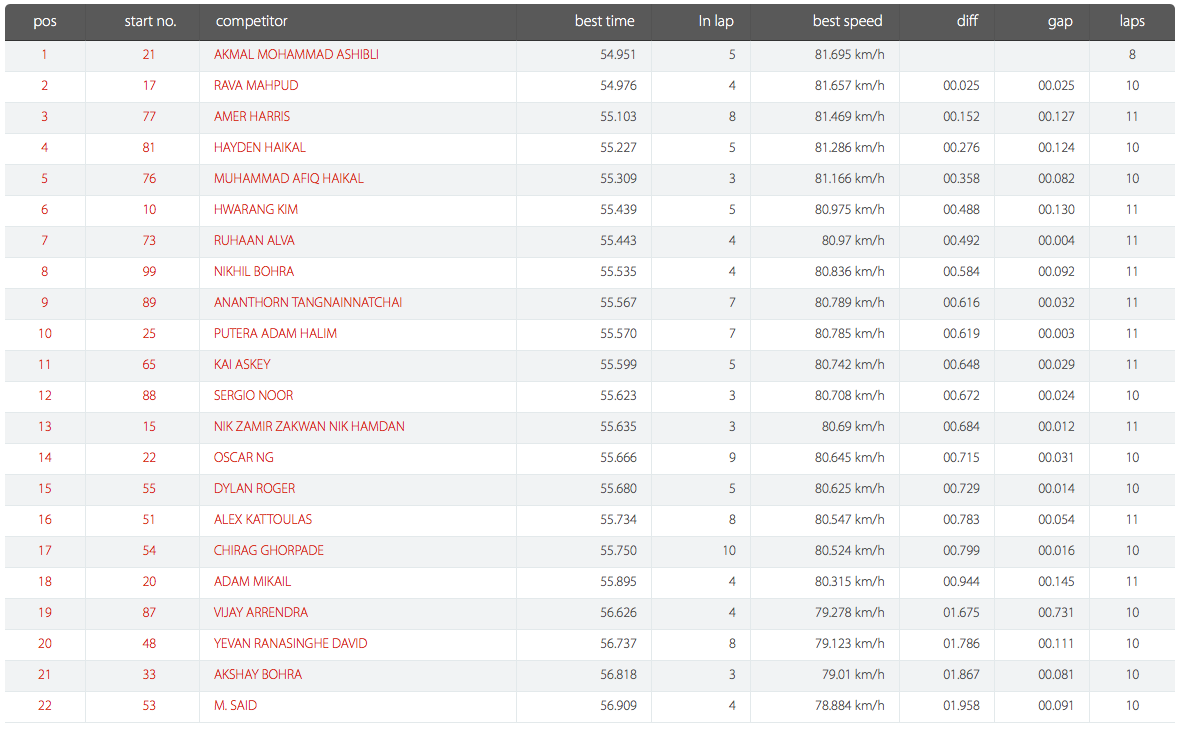 From 11th Kai hoped to make up a few places in the two heat races (which decide the grid for the pre-final the following day), however neither race went to plan with again a lack of pace, Kai finished 12th in both.  The RMC officials don't publish the heats points table or grid order, hence we would only know Kai's pre-final grid position the next morning.
Sunday
In the Sunday morning warm-up session Kai was back at his consistent 55.7 sec pace which meant he was eighth fastest, at least he could hopefully make use of some of that speed to work his way up the grid.  We then discovered he had been placed 15th on the grid (from two 12th place finishes in the heats), the reason we were given by the officials was that there were several drivers "tied on points" from the heats but as the heat points table and grid order aren't published we weren't able to fully understand this significant disadvantage in places.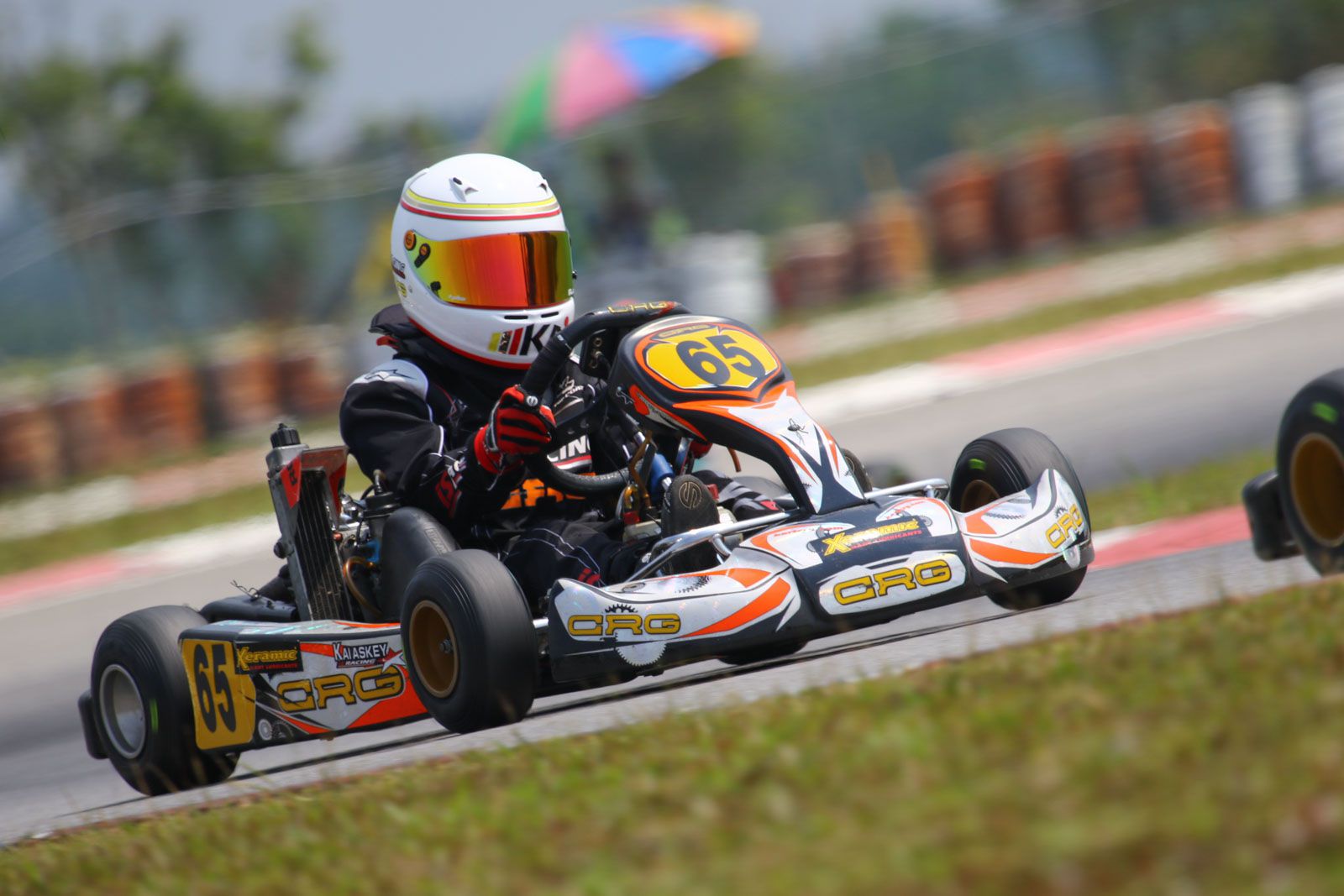 From fifteenth place Kai pushed hard and climbed up to 12th by the end of the pre-final, again his fastest lap was just 55.7, still some way off the top of the grid.  The final turned into another hard fought race and Kai made is way up to 8th, at one point it looked like a podium (top five) may be possible due to an incident in front of him but it wasn't to be.  It wasn't the weekend he (or we) had hoped for, especially after his 4th place finish in the previous round, but he did still earn some valuable championship points (24 for the pre-final and 45 for the final), at this stage Kai is in 7th place in the championship, just 17 points off 4th place Oscar Ng.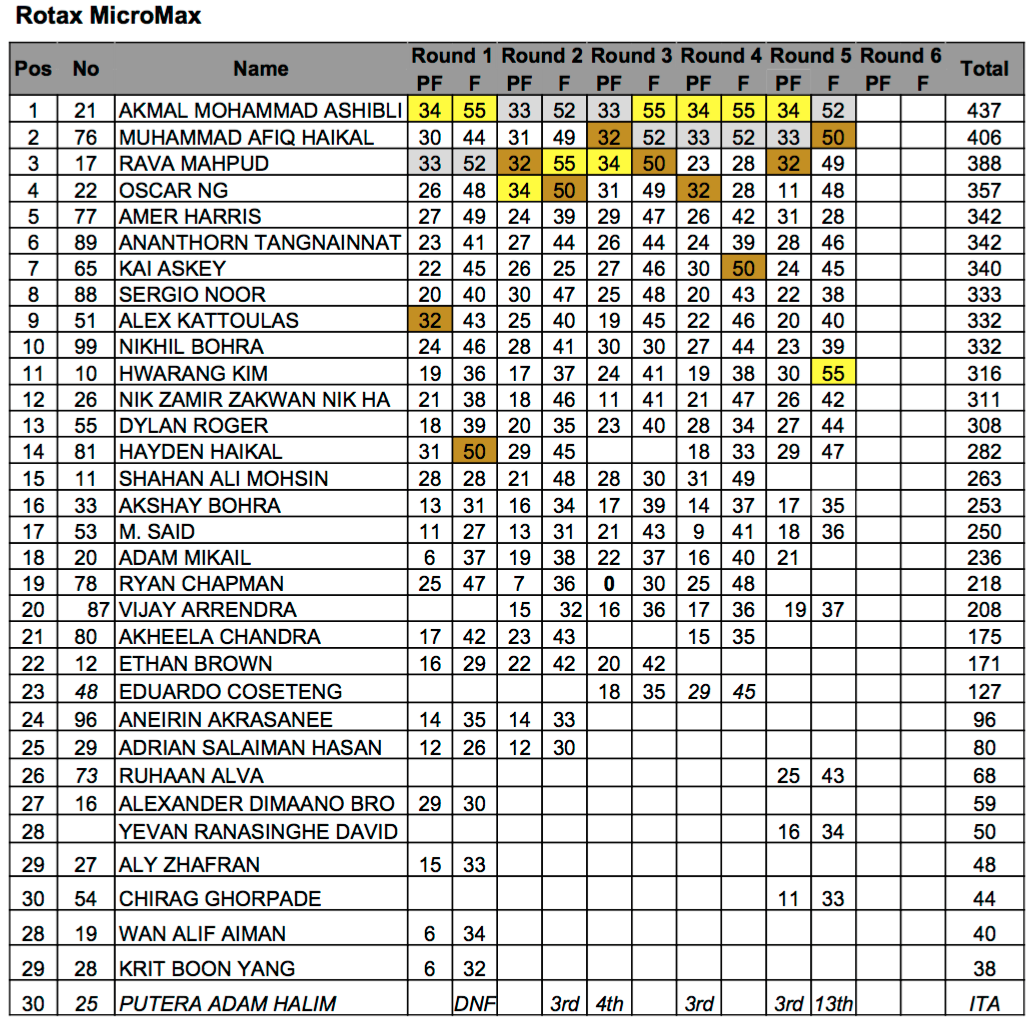 Gallery