The 2016 IAME European Open was held across four days at the superb PF International Kart Circuit in Lincolnshire.  The schedule was; day one practice, day two & three qualifying with two heats with a pre-final and final on the last day.  While it wouldn't be the biggest race in terms of numbers (twenty eight drivers) they were the highest caliber cadet drivers anywhere with the majority of the top Super One drivers on the grid.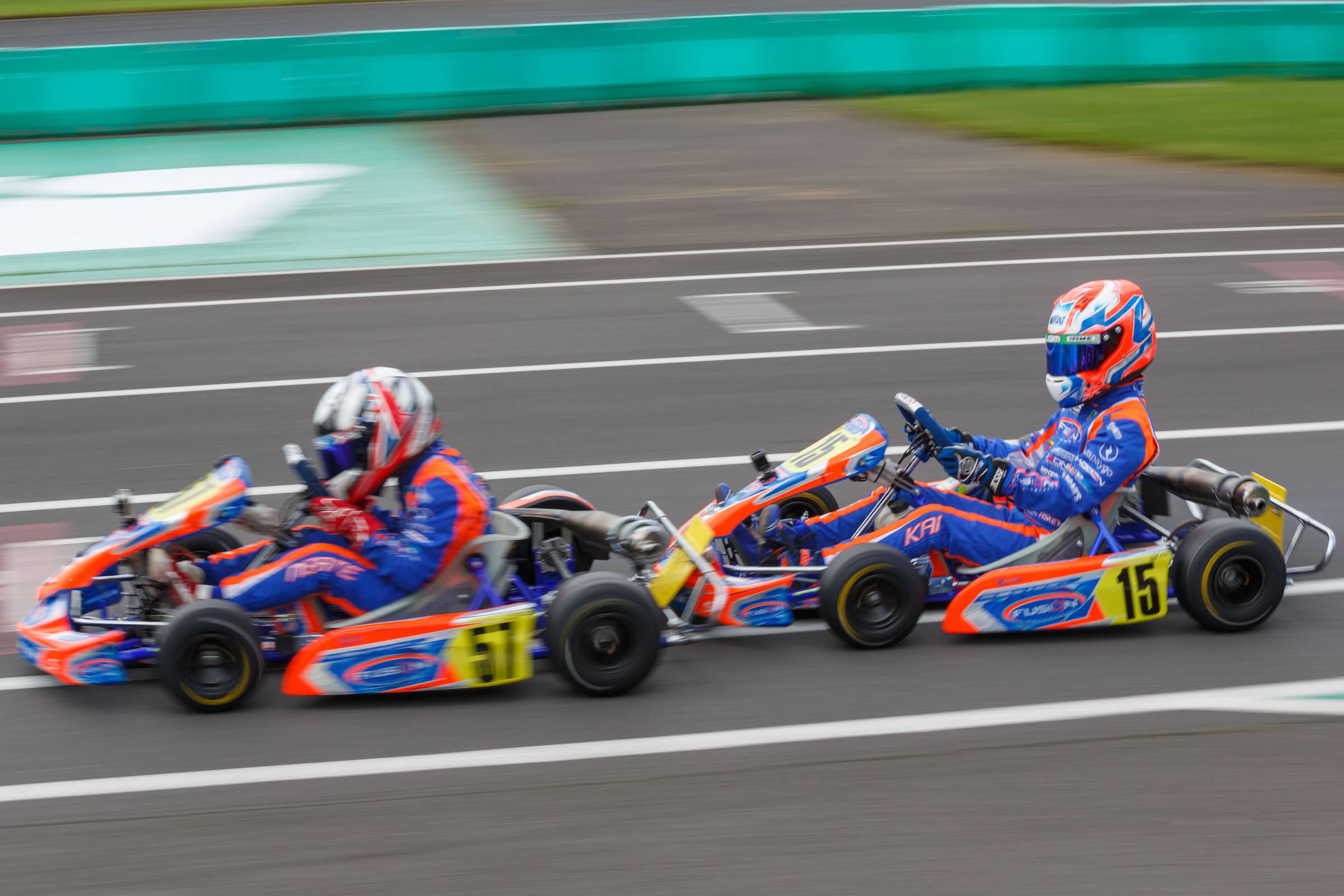 After a good day of practice on Thursday the first day of qualifying and heats was on Friday.  Kai qualified 9th and finished 9th in the first heat and 11th in the second heat.  We were puzzled at this point though because he was struggling to achieve the same pace he'd had on Thursday.  This problem continued the next day where he qualified 11th and finished 16th and 13th in the third and fourth heats.  Diligent analysis and some subtle changes to the engine set up and the team were hopeful of better performance the next day.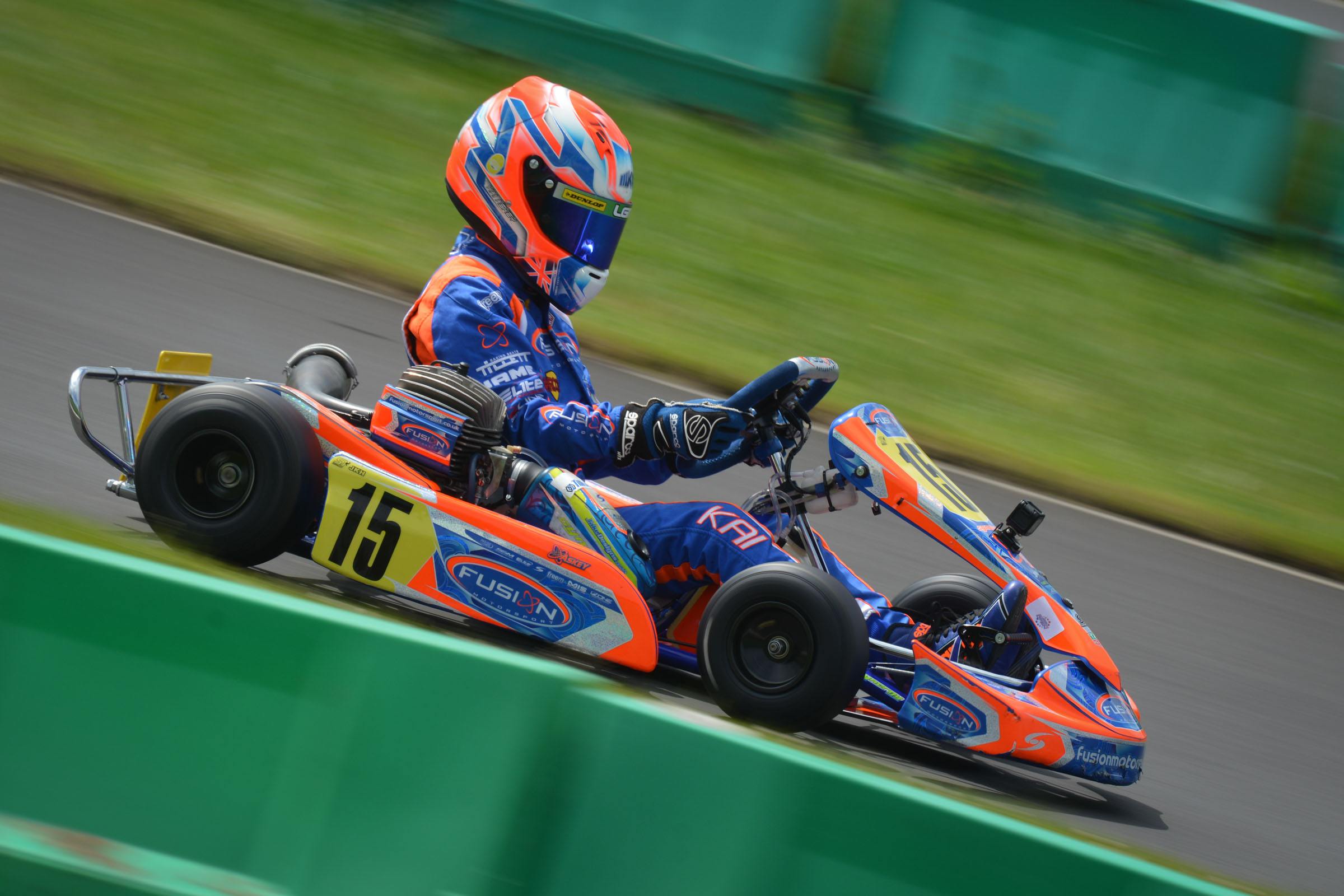 In the morning things certainly seemed to be improved, in the warm-up session Kai was sixth fastest and feeling more confident in his set up.  In the pre-final Kai started 11th on the grid and made up four places to finish 7th.  In the final he lost a few places at the start, dropping to 10th but then put in a storming drive working with his team-mate Maxwell Dodds to push forward, catching the lead group and finishing 8th overall.
Video (slo-mo from the event)
Gallery