The unique Buckmore Park circuit in Kent played host to the sixth round of the Super One British Karting Championship at the end of June.  Kai had raced at the track before, coming 9th in round one of the Buckmore Park Kart Club Championship in April.  Since then quite a considerable amount of work had been carried out at the track including newly painted kerbs, run-off areas and new barriers.  Friday practice went well, Kai was quick all day, within the top five on the track in almost every session and feeling confident for the next day.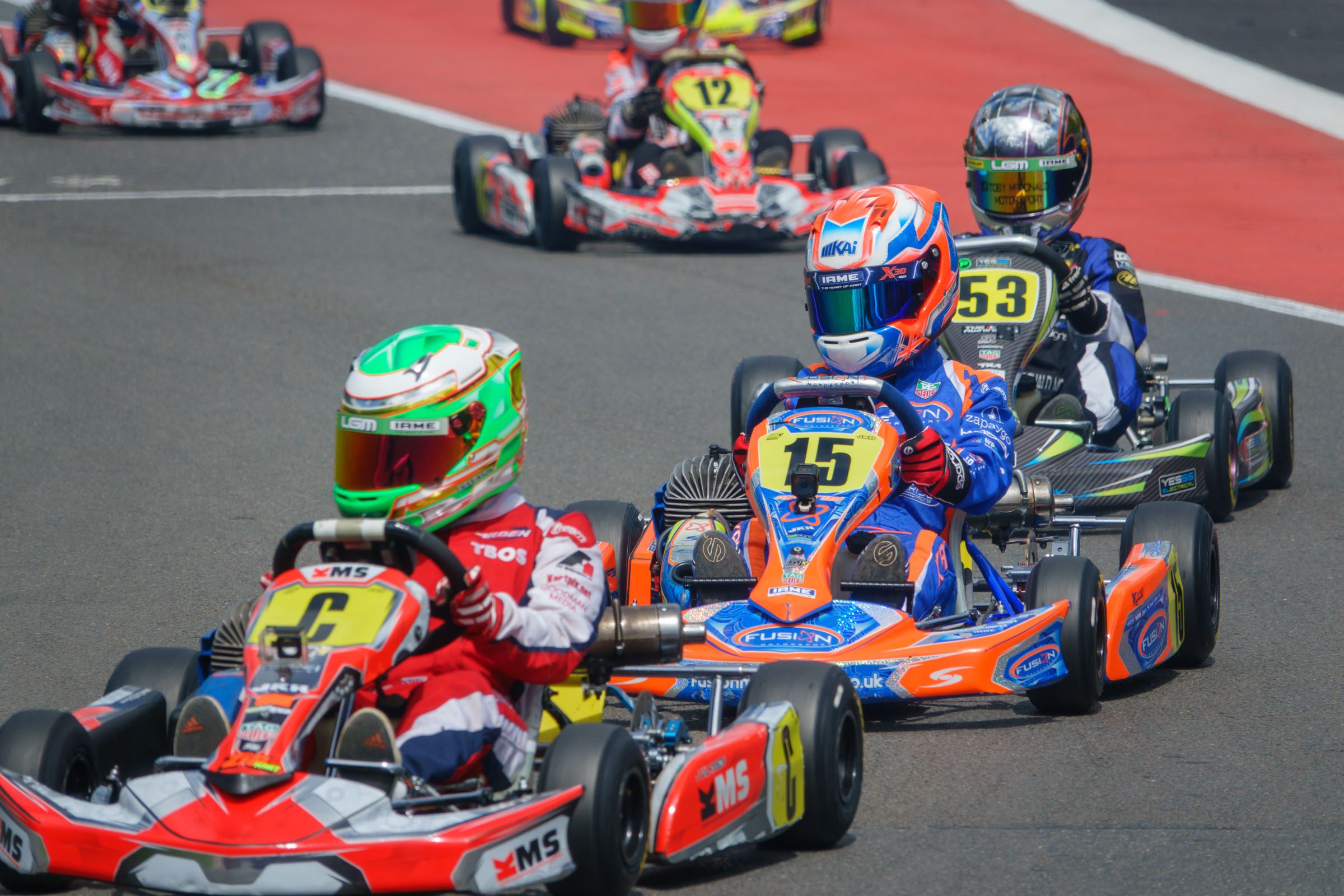 Saturday morning started warm and dry, Kai did well in qualifying finishing 4th in his group and 6th overall with a 45.4 sec lap.  This would mean that he would start his two heats on the less favourable "outside".  Kai's first heat of the day (B vs C) would be at 3:45 pm, by which time the heavens had opened and rain was still falling on the track.  He started fourth but lost several places at the start and slipped further back to 14th by the end of the first lap, he managed to make up a few places and finished 11th.  Kai's second heat (A vs C) started even worse with a spin at the first corner he rejoined at the back of the pack, down to 18th on the first lap, pushing forward he was up to 14th at one point but was hit from behind in the second hairpin and ended up finishing 21st.  The combined points from his two heat results put  him 21st on the grid for the pre-final the next day.
Sunday
Sunday morning was slightly damp but the forecast was at least for a drier, warmer day.  In the morning warm-up session Kai was in the second group and drove very well to put in the fastest lap (of anyone).  Starting the pre-final in 21st place there was a lot of ground to make up but confident from the morning session Kai drove well making up 10 places and finishing 11th.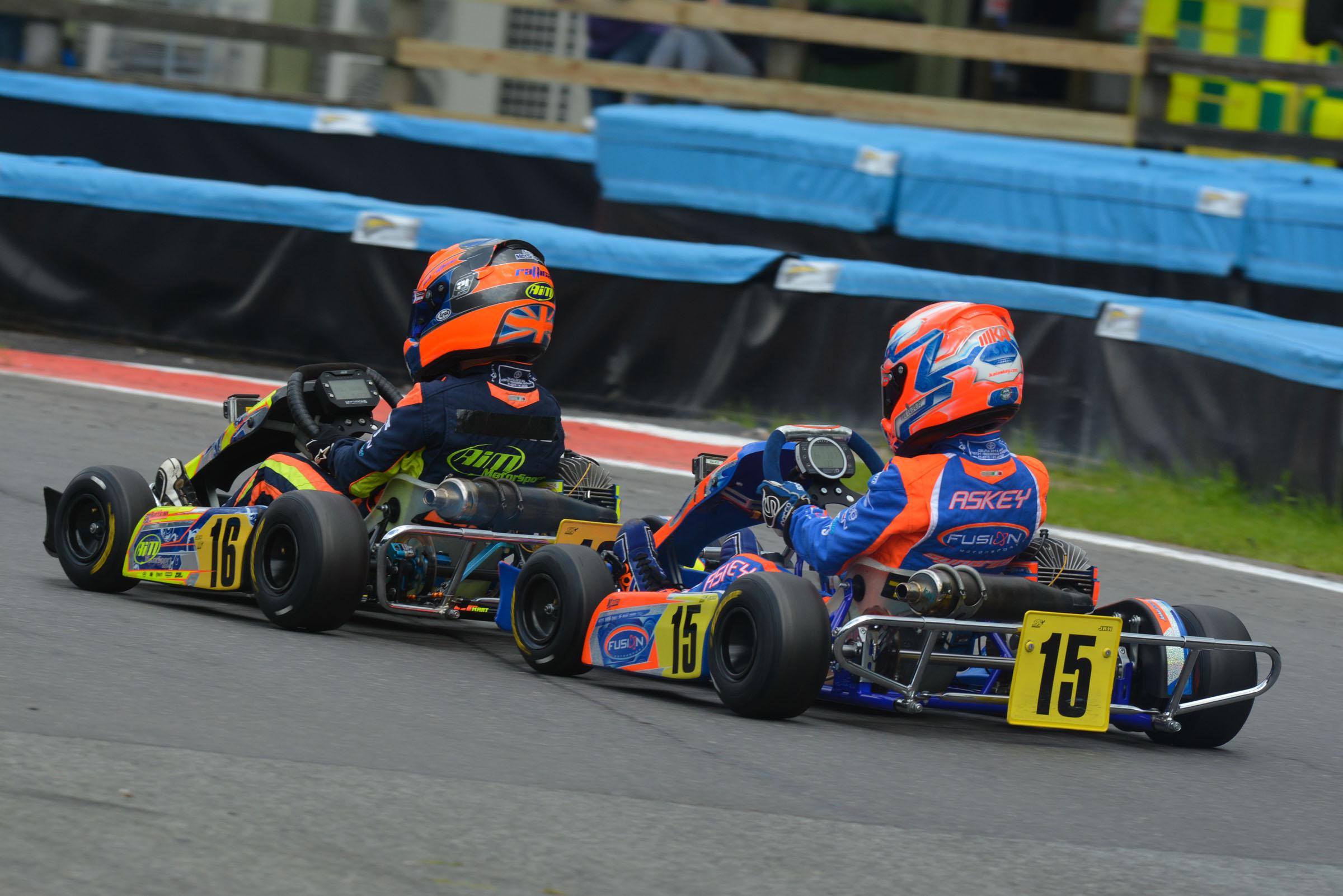 The final was indeed a tough battle, for all involved, Kai lost a few places at the start but moved back up to 11th, the leading drivers (Harry Thompson and Bray Kenneally) tangled and Kai moved up two more places finishing 9th.  After the race a penalty given to a leading driver moved Kai up one more position.    Overall a tough weekend with lots learnt and enough points to keep him in the top 10 in the British Championship.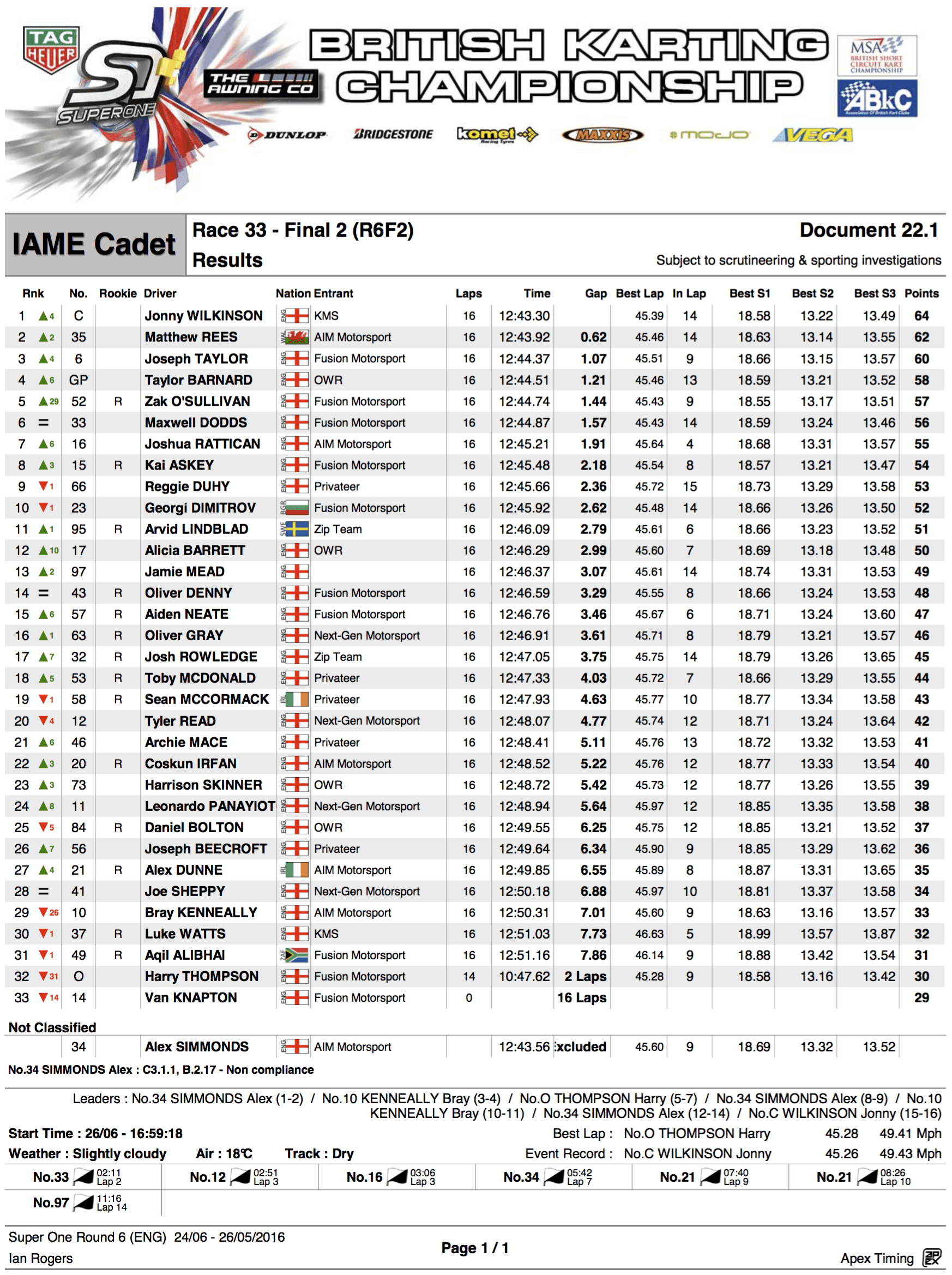 Gallery