The seventh round of the Super One British Karting Championship took place at the historic Fulbeck circuit in Lincolnshire, founded in the 1950's it has been over six years since Super One last held a round at the track.  Starts at Fulbeck are notoriously tricky, with the first lap bypassing the chicane it's a 300 m straight to the hairpin "first corner" at full speed there are always some karts which don't make it.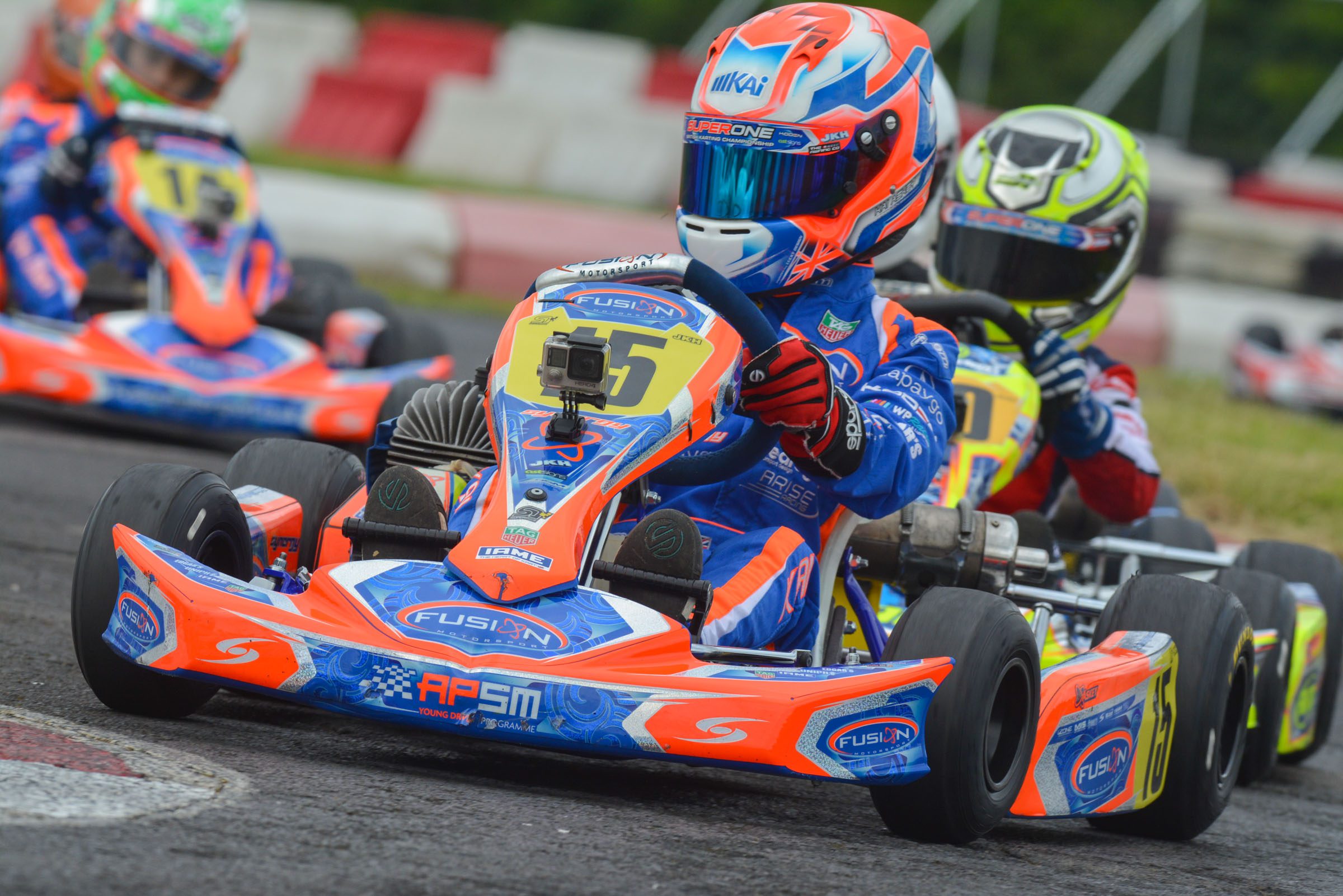 Saturday started well with Kai qualifying 10th (out of 34) with a 58.20 sec lap, this would place him 7th in his two heats (out of three run).  Kai's first heat (heat one) didn't start too well, the first corner made itself known with Kai dropping to 17th on the first lap then fighting hard to move up to 10th by lap 8 but some tough battling on the last couple of laps saw him finish 14th.  His second heat (heat three) saw a better start, maintaining his 7th place Kai fought it out in the front pack and finished 9th.  The combined points from the heats placed Kai 14th on the grid for final one (pre-final).
The final one (pre-final) got under way just after 12 pm and didn't go well for Kai, he fell foul of Fulbeck's first corner, ended up on the grass and had to drag is kart back onto the track, despite lapping just a few tenths off the leaders he was unable to make up the 10-15 seconds he had lost and finished second last (33rd).  With nothing to lose starting at the back Kai knew he would have to get a good start and work hard to get through the pack.  That's exactly what he did making up nine places on the first lap and another ten places before the finish he crossed the line 14th, considered a good recovery from the back-of-the-grid start.  Not what he wanted from the penultimate Super One round but the points at least keeping him in the top ten in the championship.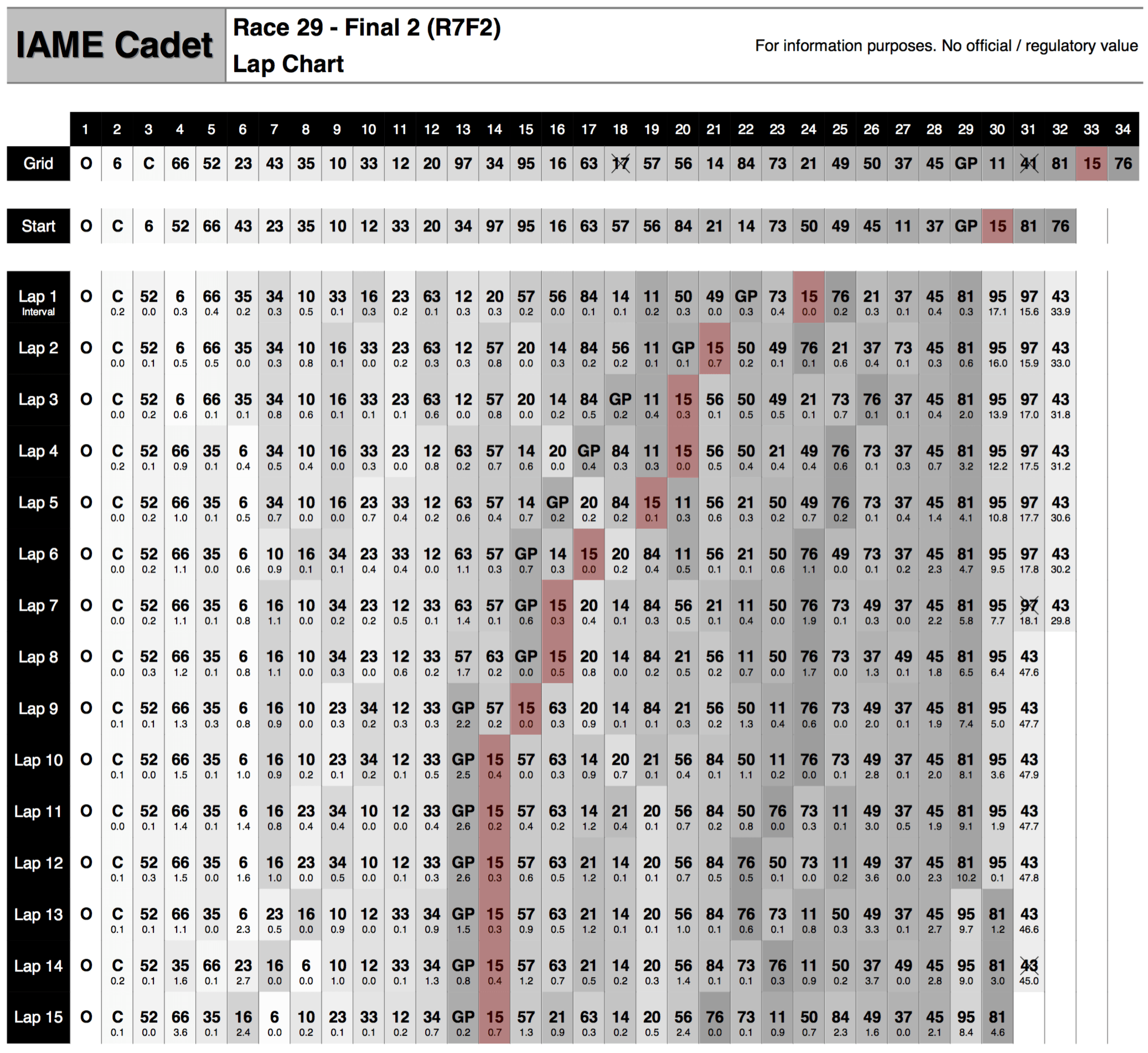 Gallery