The final round of the LGM series took place at the PF International Kart Circuit, not only was it the last race of the series it was also the final race of the UK race "season" (including Super One and LGM).  It was going to be a very drawn-out weekend with seven categories and almost 300 drivers.  Kai came to the track in high spirits knowing he had had good pace the weekend before and was showing significant improvements to his race-craft.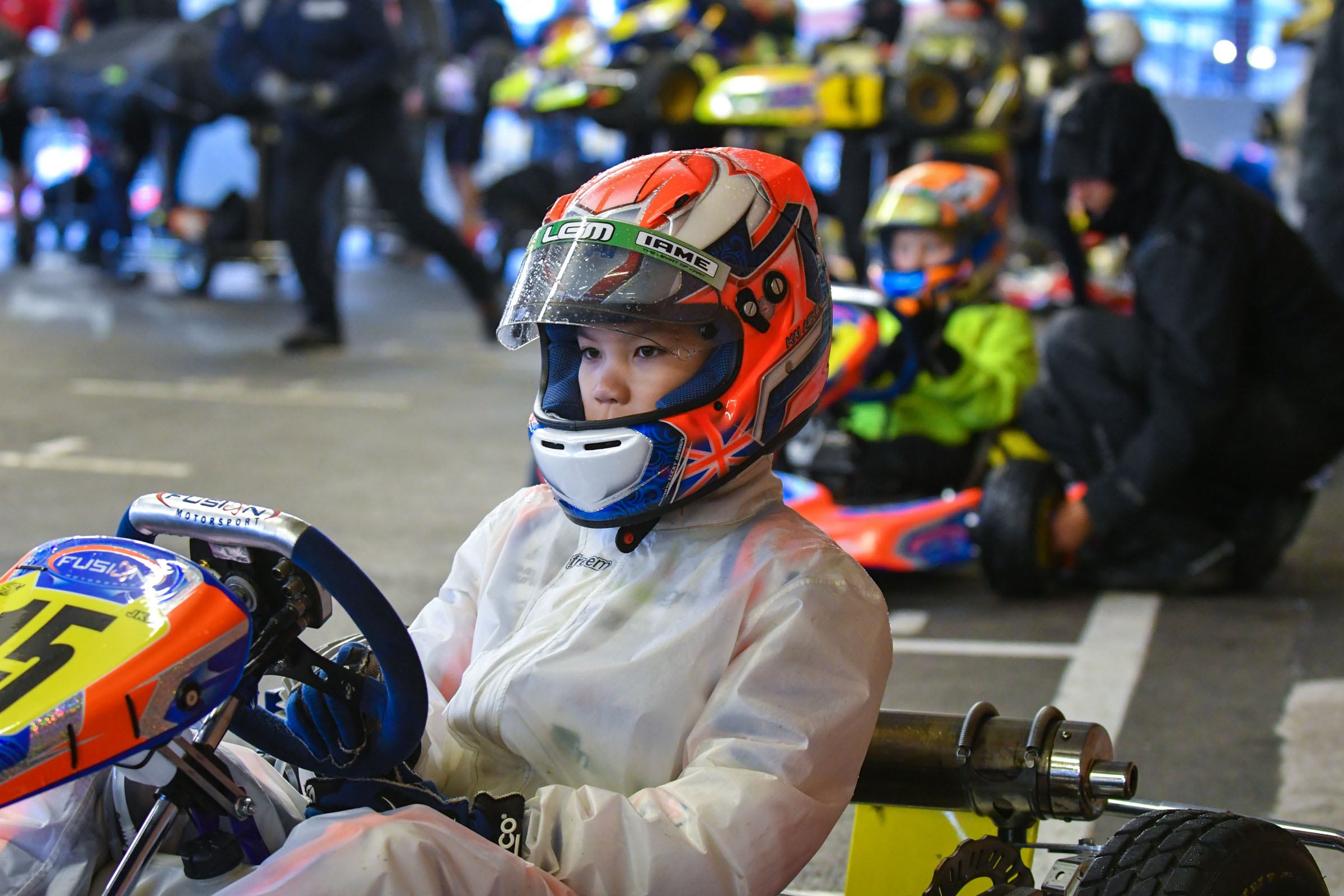 Saturday began damp and only got wetter as the day went on, in morning practice Kai was able to take full advantage of his pace and wet driving ability posting the second fastest time of the session.  Because of the large number of drivers the first LGM heat took place on Saturday afternoon, by which time the rain was heavy and the track was very wet (a lap taking almost 14 seconds longer than in the dry).  Kai started in 11th, dropped a few places to 14th on the first lap but managed to push forward and finish 11th.
Sunday started much the same as the day before, damp and Kai again was quick posting the third fastest lap of the practice session.  Heat two took place just before 11 am, Kai would start from the back (random grid positions) and managed to make up 10 places to finish 18th.  Heat three was two hours later, Kai had a great drive from 13th to finish a valuable 5th.  The heat results combined and Kai was given an 8th place on the grid for the final.
At 4 pm the final started and Kai made an awesome start moving up to 5th, much battling over the next few laps saw him down to 13th at one point but fighting hard and working with those around him caught back up to the lead pack and finished a deserved 6th (full video below).  A great way to end the season, sadly not quite enough to move him up a position in the championship standings but 12th and only 2 points off 11th is still considered very good for his first year.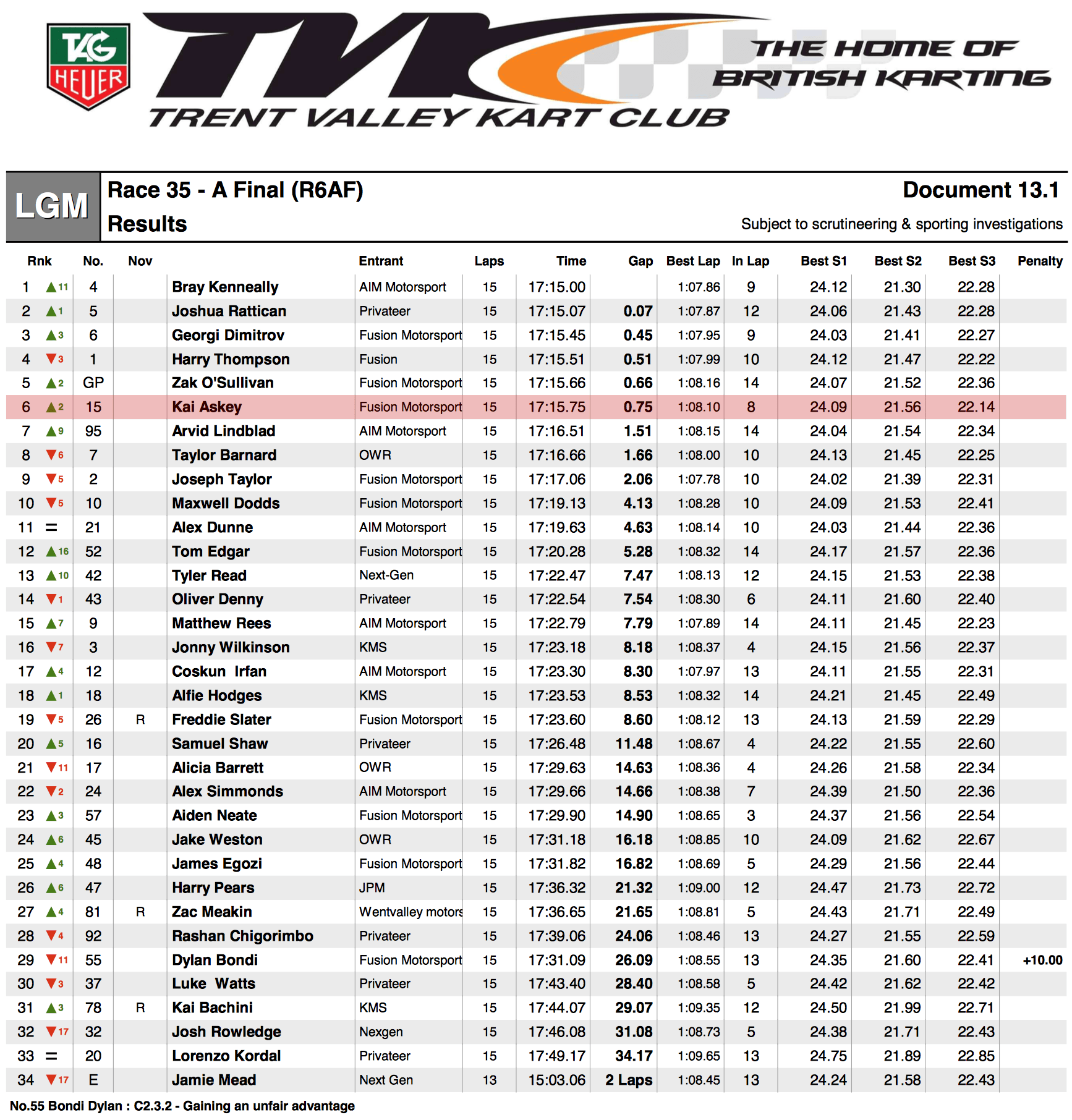 Video
Gallery