The last round of the Super One British Championship took place at PF International Kart Circuit over two months since the last round.  Kai entered this round in 13th place in the championship, quite a few points off his ultimate target, a "top ten" championship finish in his first year.  (This was officially the 11th round of the championship, but was the 7th round in which IAME Cadets participated).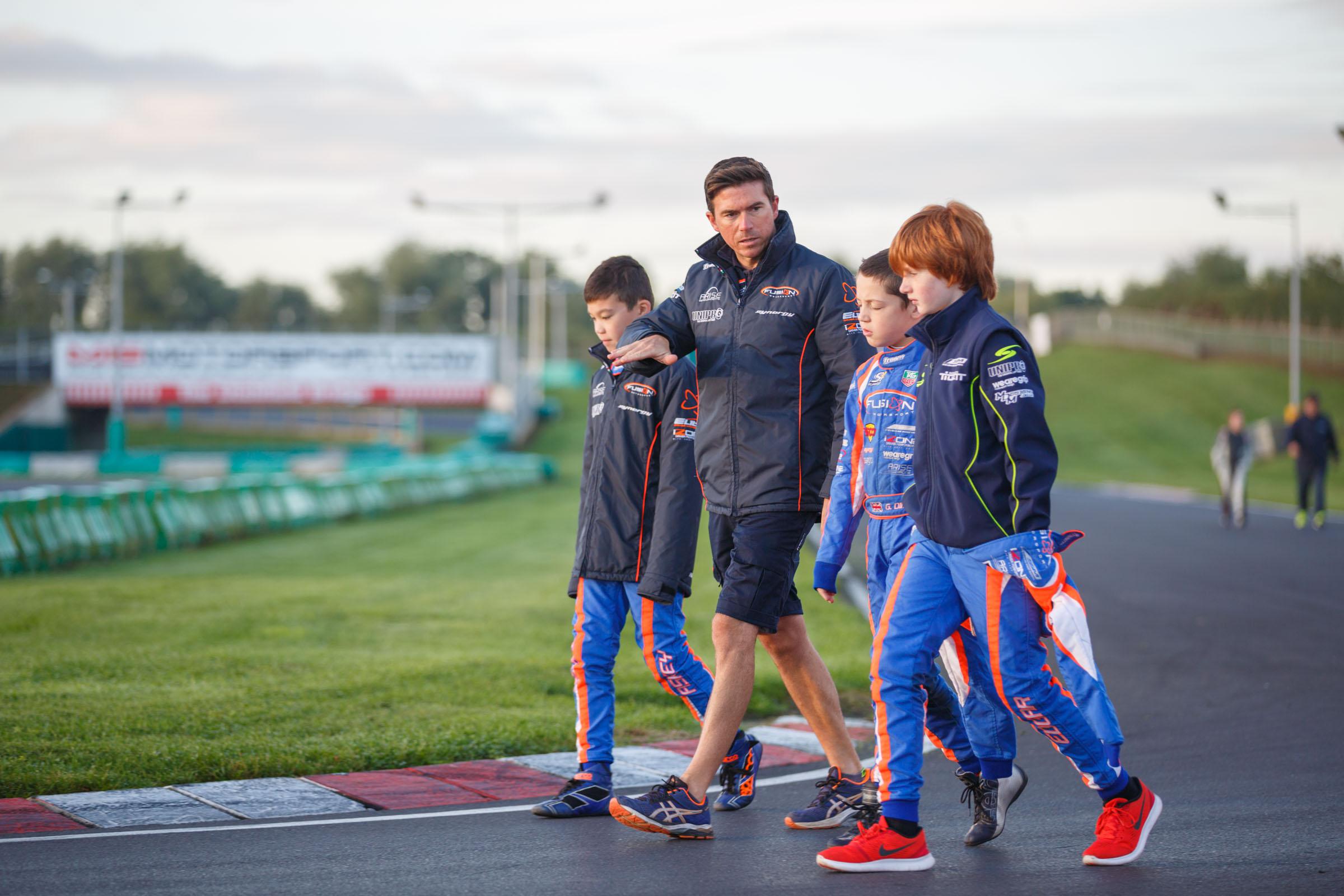 The final round saw a total of 39 drivers split into two qualifying groups.  After three practice sessions per group it was time for qualifying, as we'd seen all morning Kai was quick putting in a 1:07.62 lap (just 0.3 sec off pole), good enough for 7th in his group and 9th overall.  The entire group of 39 drivers was then divided into three heat groups, Kai placed in group C.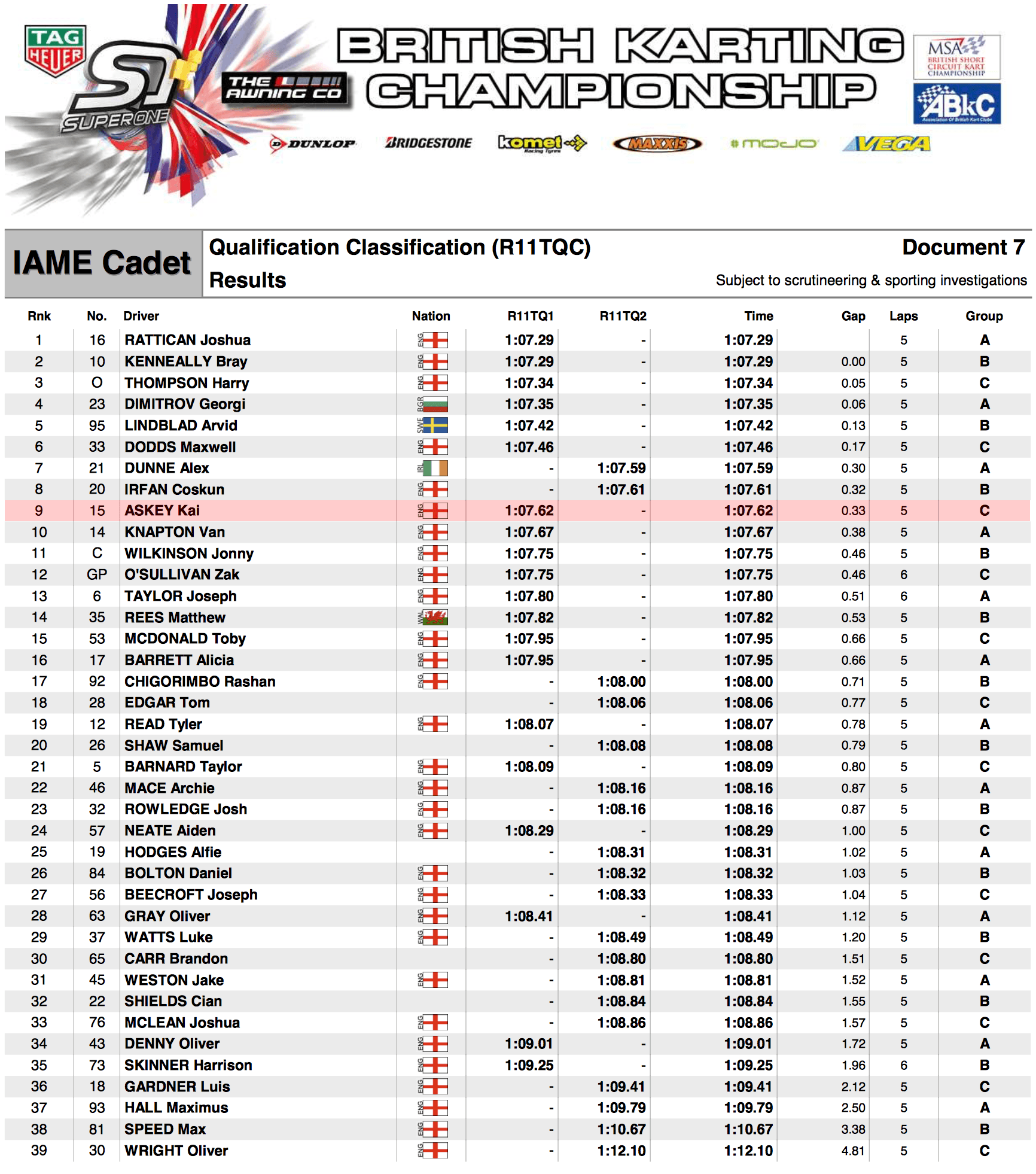 Saturday consisted of one warm-up session for each qualifying group followed by three heats in which each driver would participate in two.  Kai's first heat (B vs C), he started 6th on the grid but after a bad start dropped to 13th, a solid fightback and he had made his way to 9th at the finish which was promoted to 7th after penalties applied to other drivers.  Kai's second heat (A vs C), again starting 7th and ran in 8th for most of the race, up to 6th on the penultimate lap Kai crossed the line in 7th.  Points (which are also Championship points) from the heats put Kai 10th in Intermediate Classification and that evening we realised just one point away from 10th place in the championship.

Sunday morning was wet and Kai did very well in the warm-up session going fourth fastest.  By the time the pre-final started the track had dried but the start didn't go to plan and Kai found himself 15th on the first lap, he managed to make up a few places but finished 13th.  The final was just as difficult, from 13th on the grid Kai got caught up in a chasing pack and despite several changes of position could only manage 13th.  Points from the heats and finals put him 10th overall for the weekend.
In the end Kai finished 11th in his first ever British Karting Championship, and missed out from being a "seeded driver" (finishing in the top ten) by just 6 points.  Everyone agreed that overall this was a really impressive result for his first year of racing in the UK and his first British Karting Championship.
Gallery