The first round of the Trent Valley Kart Club Winter Series took place in 2016, just before the final X30 Mini details were finalised and before Kai was old enough to race (2017 is the year he turns twelve, the requirement for the series). TVKC added X30 Mini to the series from round two onwards and a decent grid of twelve turned up for the weekend.
The weather all week had been extremely variable and on the Saturday a heavy frost had turned the track white, TVKC used a new defrosting "salt" solution on the track which over the course of the weekend would cause major problems for X30 drivers. This solution appeared to affect the electrical signal in the X30 engine ignition and caused many, many karts to break down over the course of the two days. The team did all they could to "weather proof" the electrics and the racing got underway.
Qualifying took place on the Saturday on a very wet track under floodlights, immediately Kai shot to the top of the timing sheet and there he continually improved finishing the session an amazing three seconds faster than the nearest X30 Mini driver (denoted by the "X" suffix below).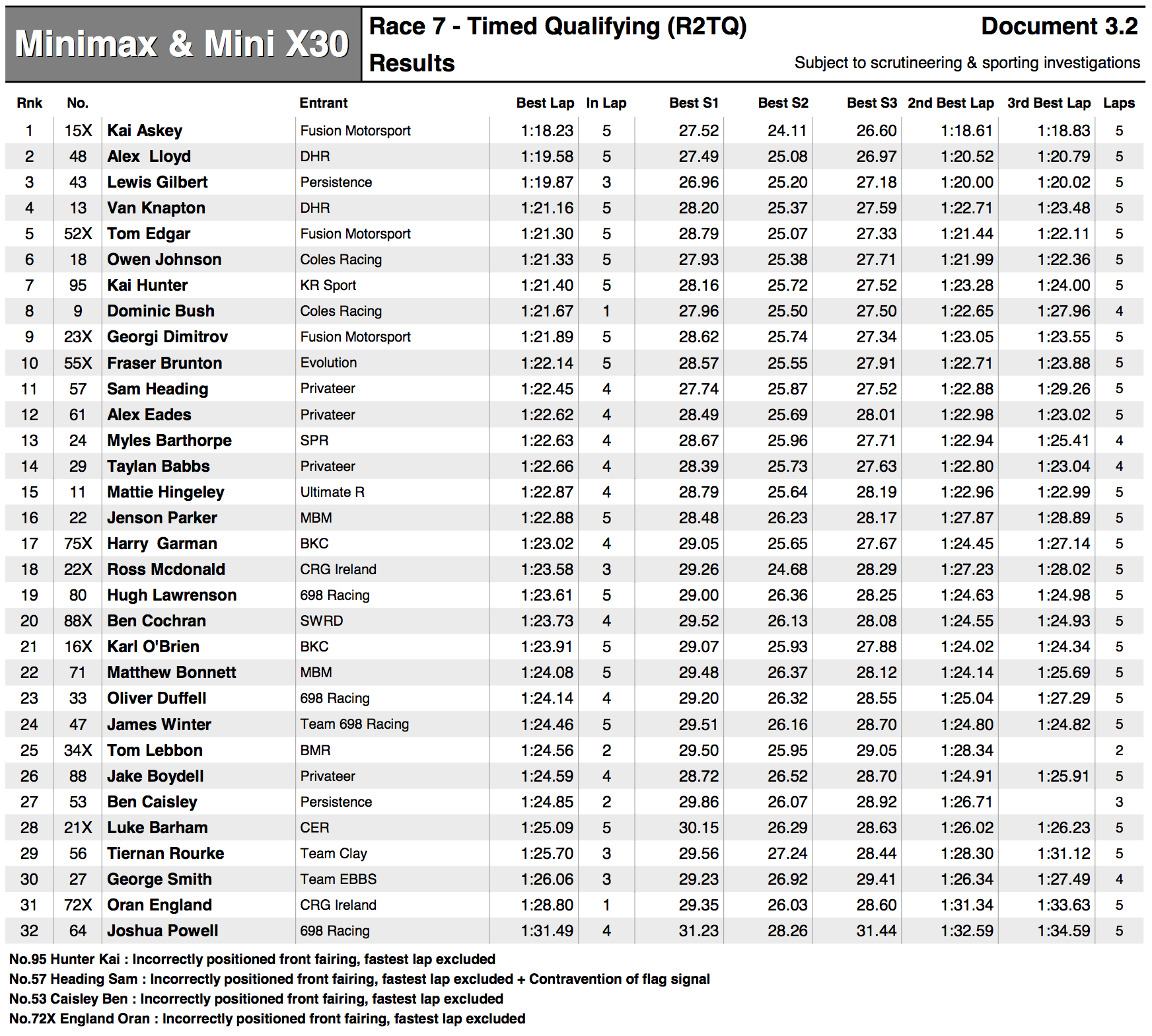 The next day the heat races got underway with Kai starting on pole for both. Kai's team mate Georgi Dimitrov showed his experience and took the lead from Kai in both heats putting them one and two on the grid for the Final. Kai managed about four corners before his engine stopped caused by the salt issue, Georgi also broke down about two corners later. A disappointing weekend all round but still a very solid performance from Kai in the wet.
Gallery