The third round of the Trent Valley Kart Club Winter Series took place at the beginning of February, it was cold but luckily not cold enough to require deicing materials on the track and so everyone was confident of a good racing weekend with no technical issues. For this round the grid for X30 Mini had swollen again to fifteen drivers.
In qualifying the three Fusion drivers of Kai, Georgi Dimitrov and Tom Edgar put in an impressive performance, with just two tenths of a second separating the three they were almost a second faster than the rest of the pack, with Kai being the fastest. In heat one Kai finished first, in heat two he finished second, good enough for pole for the final.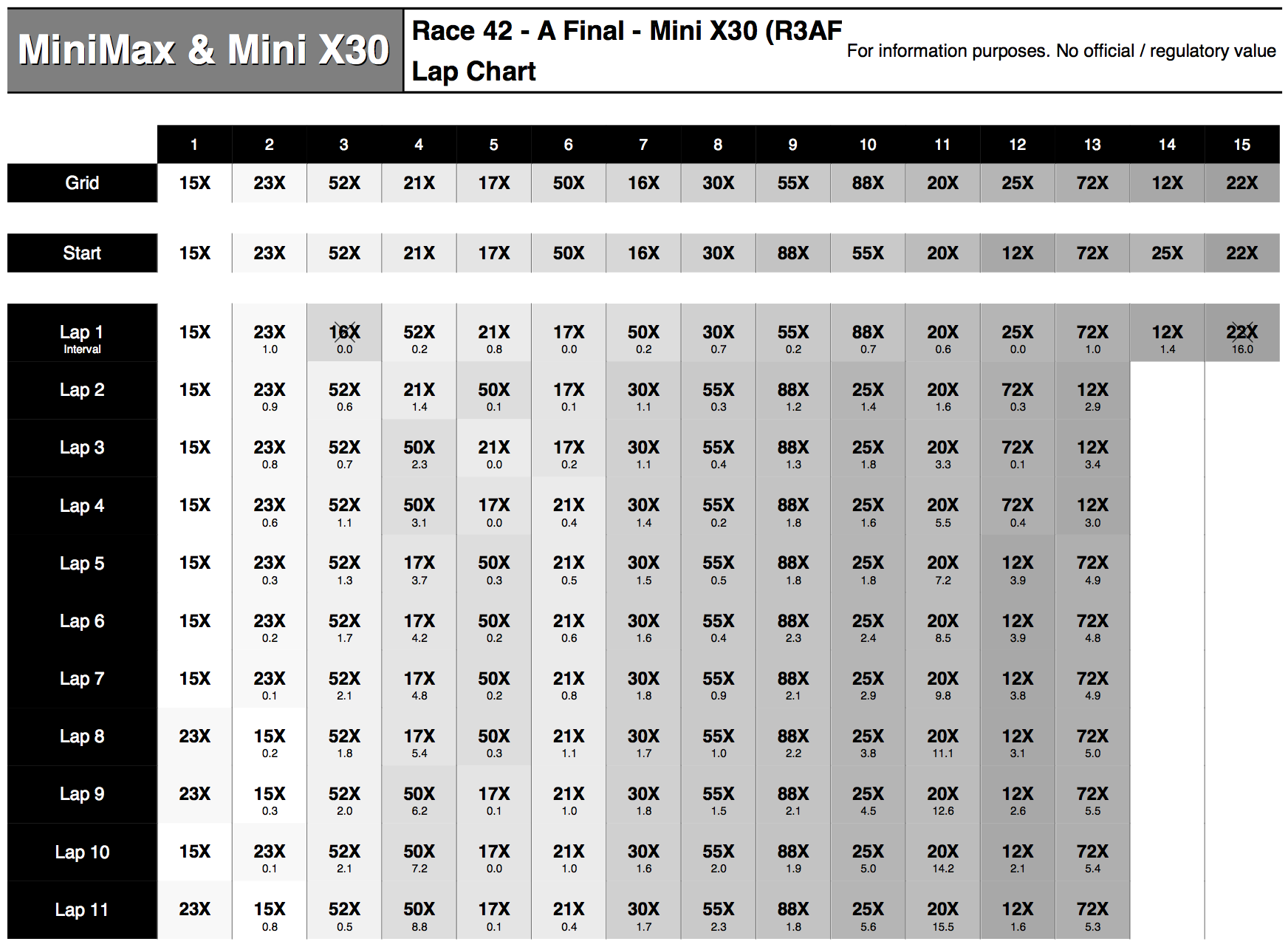 The final turned out to be an exciting scrap between Georgi (23X above) and Kai (15X), with Tom always threatening to catch them. Kai held the lead from the start until Lap 8 when Georgi passed him, Kai held station and then passed Georgi with just a lap to go. Kai had the lead right until the second to last corner when a small mistake opened the door and Georgi made an excellent move to take the win. Overall a great weekend with good performance from the whole team.
Gallery