The final round of the 2017 Little Green Man (LGM) series took place at the same track it all started, PF International Kart Circuit in Lincolnshire. Going into the round Kai was in a confident mood having won the last round and sitting in third place on points. LGM this year had used a mixture of random grid heats and qualifying. For this last round they decided to go with a qualifying and two heats format. On a very wet track Kai posted a time of 1:17.28 which was good enough for 4th on the grid, which is where he would start the two heats.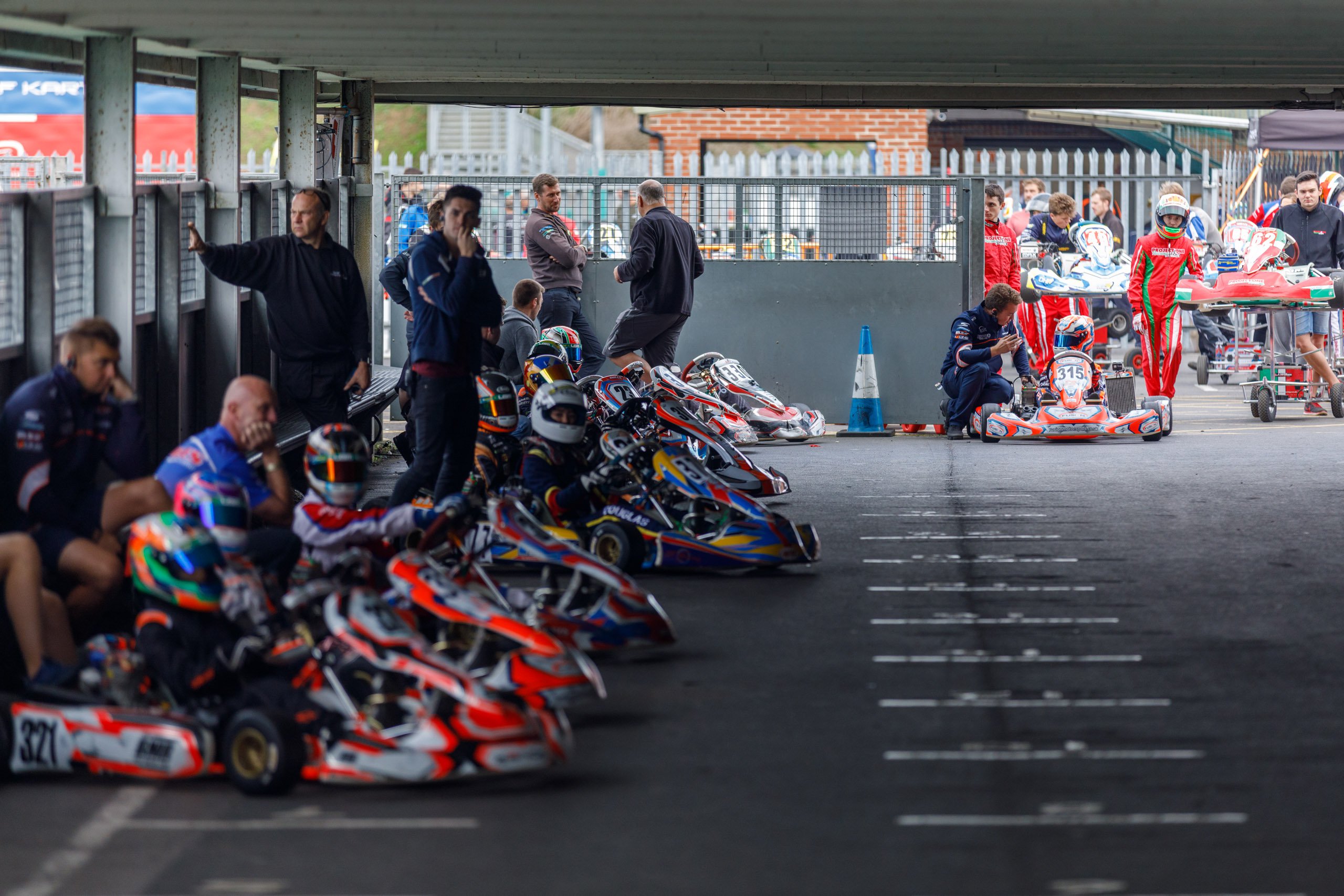 Heat one got underway on a very wet track, Kai dropped a place at the start but quickly moved back up to 4th which is where he finished. Heat two took place on a drier but still damp track, this time Kai soon moved up to 3rd and briefly 2nd before a quick battle with Joseph Taylor saw him drop back to 3rd which is where he finished.
Kai started the final in third place, quickly moving into the lead at the start but then dropping behind before the end of the lap. After that was an epic battle between Kai, Georgi Dimitrov and Joseph Taylor, all three swapping places for the remaining fifteen laps. With two laps to go Georgi who was in the lead went defensive, and Kai having seen this tactic many times before made a lunging overtake which saw him move into the lead which he managed to hold to the flag. A resounding win from Kai against the best in the series and his second win in a row. Points from this final round placed Kai 3rd overall in the first year of the X30 Mini Tour under the Little Green Man umbrella.
Gallery