Kai's third UK race was at the famous 1.2 km Buckmore Park circuit in Kent, home of the Buckmore Park Kart Club.  A technically complex track surrounded by woodland with an uphill section towards the grid and downhill blind right on the opposite side it's a challenging track to master and has been the home of many famous grand prix drivers.  The competition level for this race would be high with no less than nine Fusion Motorsport drivers in total, six of whom competed in Super One this year.
Kai had just five eight minute sessions on Saturday to learn the track, his first time ever driving here there was a lot to learn, and quickly, credit to him and the team by the end of Saturday his lap times were looking good for qualifying the next day.
Sunday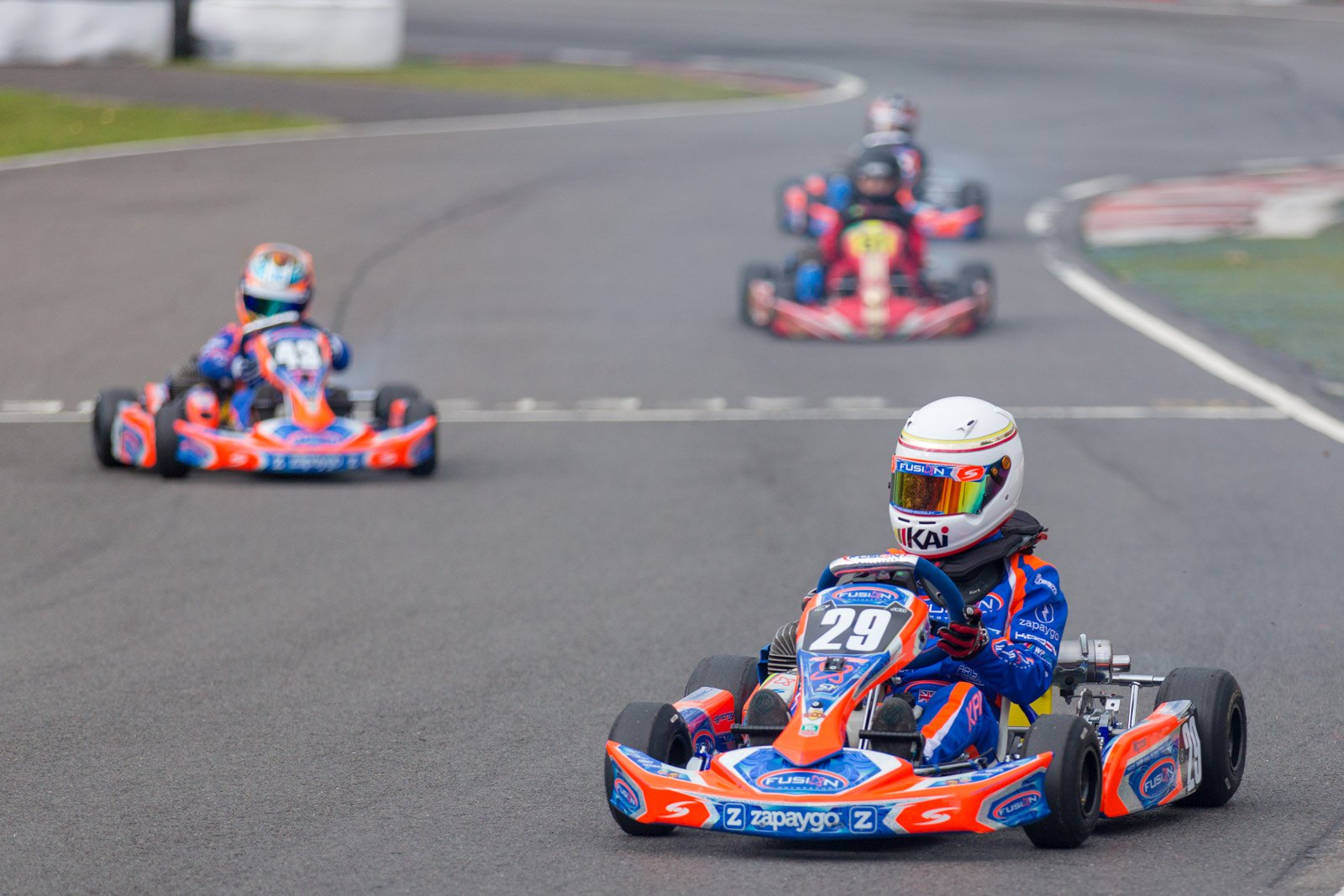 Timed practice (qualifying) got underway just before lunch, Kai managed a 47.48 sec lap, just two tenths off pole, this put him in sixth place on the grid for the heat race.  BPKC races are a standing start, again something completely new to Kai, his lack of experience showed where he lost 3 places at the start of the heat race, Kai then made up two more places to 7th but was passed in the last few laps to finish 8th.  Kai made a better start in the pre-final moving up from 8th to 7th on the first lap and crossed the line at the end in 6th place.  The final was hard fought, with everyone hitting new fastest laps, Kai fought up to 7th but fell back one place to finish 8th, he also posted his fastest lap of the day, 46.19 sec.
Overall a fantastic experience at another new track and a chance to drive with some of the best cadet drivers in the country.
Gallery
Video
A practice lap around Buckmore Park with Kai (not his fastest lap).