The second round of the 2016 Super One British Karting Championship took place at Rissington Kart Circuit in Gloucestershire at the end of April.  It would only be Kai's second time at the 0.97 km Rissington track with its fast corners and very tight "dog leg" chicane but at least the weather was (slightly) better than the snow we had previously.
As usual with a Super One weekend Saturday was made up of a timed qualifying followed by two heat races which would define the grid for the pre-final and final races on Sunday.  The drivers were divided into two groups, Kai was in the first group and posted a best time of 48.40 sec which was good enough for 8th overall (out of 40).  The sorted classification is then divided into three groups (A, B & C) who compete in two heats against each other.  From 6th in heat one Kai finished 6th (and posted the fastest lap of the race), in heat two he finished 12th after getting involved in some tough battles.  These two finishes placed him 8th overall which would be his starting grid position for the pre-final ("Final 1").
Kai got involved in a tough battle in the pre-final, from 9th he moved up to 7th on the first lap but was dragged back to 13th where he got stuck in a group of three, two of whom were from the same team, after exchange places with them a few times he went off on the last lap losing two places and crossing the line 13th.  After the race however, two drivers were given penalties, one of whom was the driver who had knocked Kai off, these penalties bumped Kai up to 11th where he would start the final.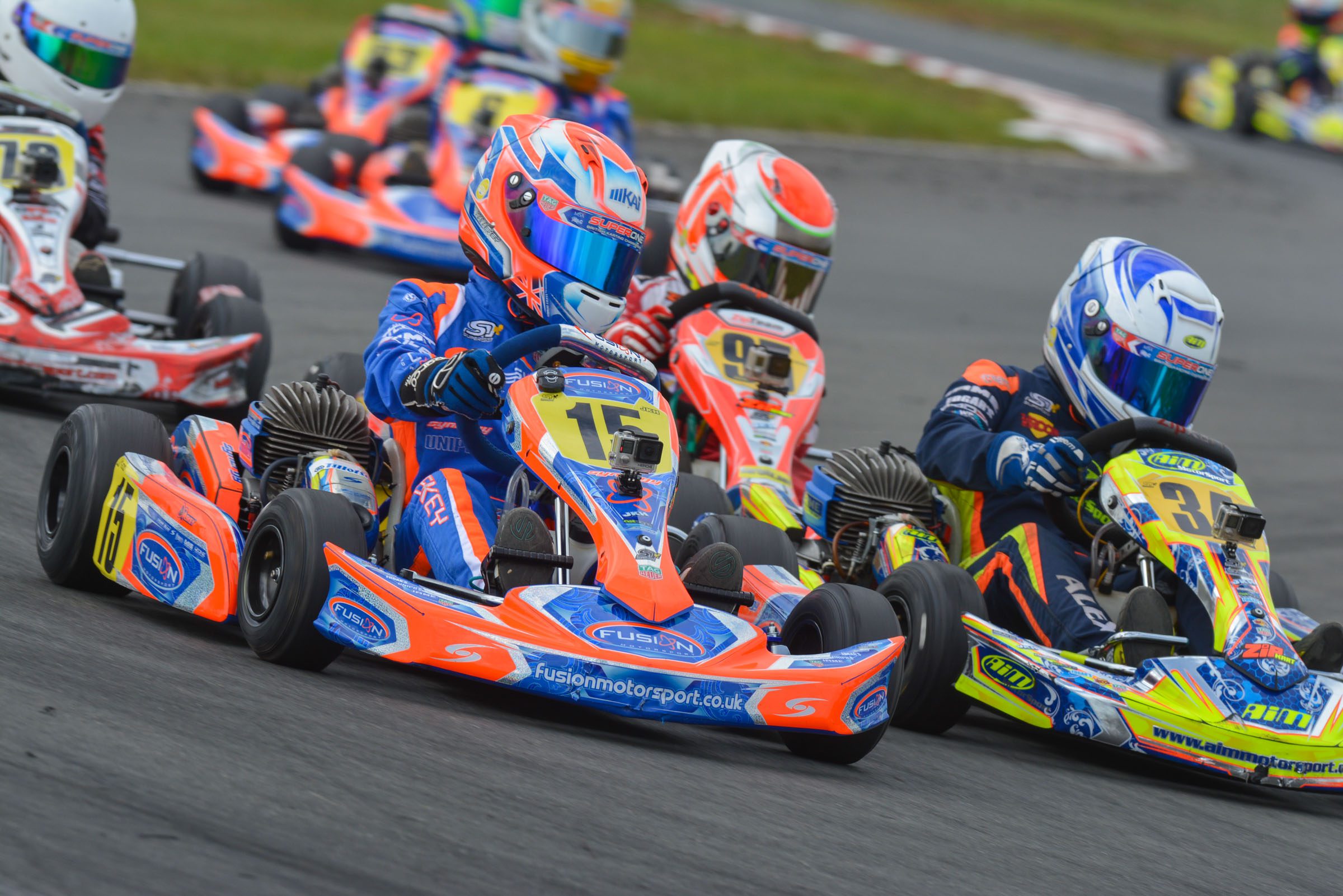 Final
The start formation for the final was normal, if quite fast (at Rissington rolling starts occur around the 'gearbox' track which means a longer run to the start/finish line).  However there was also fairly obvious "loading" occurring (where karts at the back are pushing hard forward with karts at the front unable to slow/stop).  Unfortunately due to a small gap appearing behind Kai he was then hit hard by his team mate and launched into the air, several other karts also went off at the same time (see video below).
Fortunately Kai was unhurt and with his kart still running he managed to rejoin the race in 33rd place.  Over the next eight laps Kai charged forward making up 12 places to 21st place, posting lap times just 0.08 sec off the fastest of the race, then it began raining.  Fortunately Kai has some experience of driving on a wet track with slick tyres and managed to keep his kart on the track (unlike some) as well as posting relatively good lap times, he continued making up places all the way to the finish in 15th.  A great, spirited recovery and secured valuable Super One points which place him 9th overall in the British Championship with two rounds complete.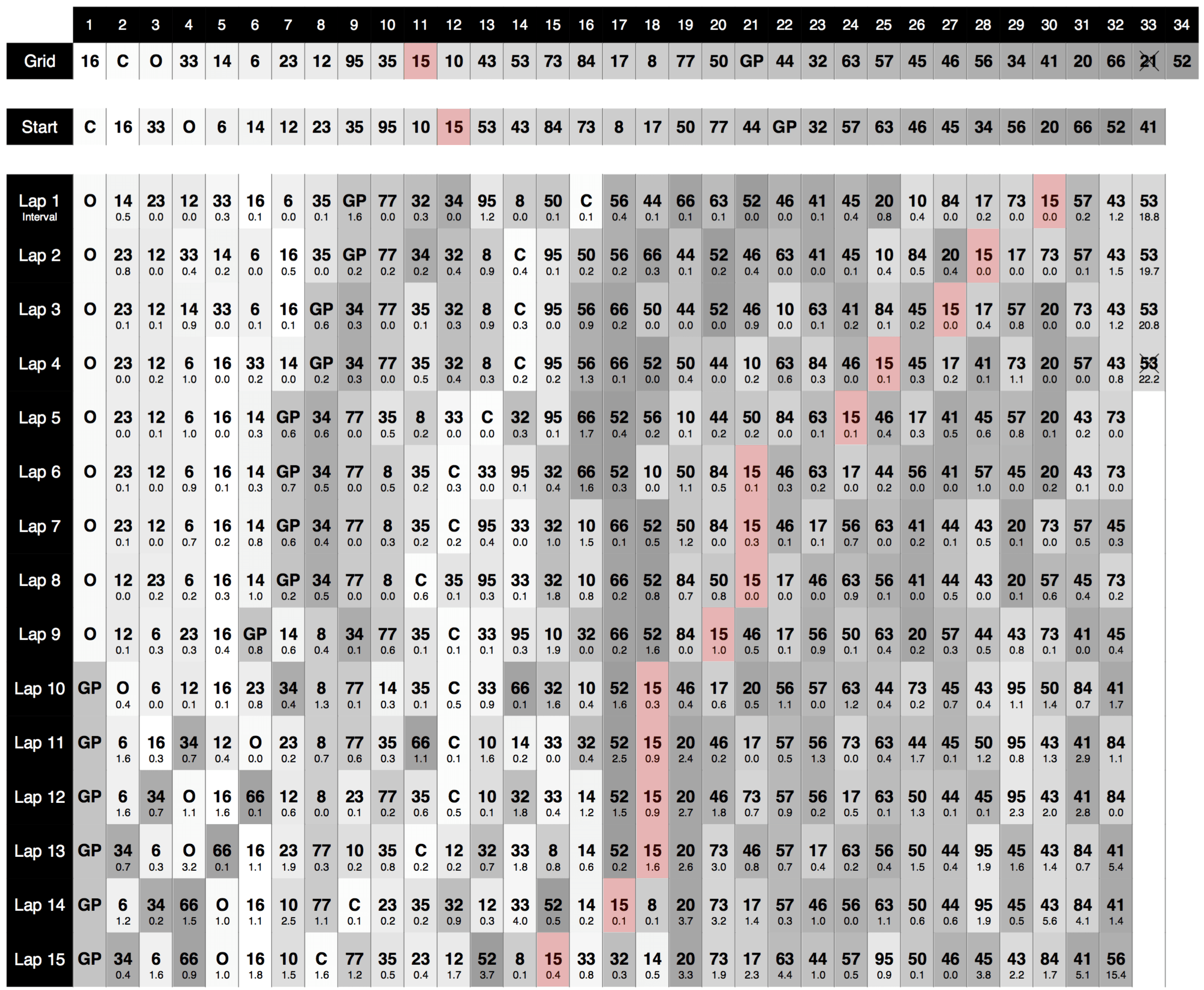 Gallery